Are you contemplating undergoing arm lift surgery and interested in understanding what the recovery process entails? Brachioplasty, commonly known as an arm lift, is a highly sought-after surgical procedure intended to enhance arm aesthetics by removing excess fat and skin. The recovery phase is a crucial component of any surgical intervention and plays a pivotal role in achieving the desired final outcomes. So, what exactly does arm lift recovery involve? How extensive is the recovery period? And what measures can you take to facilitate healing and achieve a favorable outcome? We've compiled all the essential information and recommendations regarding the recovery period following arm lift surgery.
Essential Facts About Arm Lift Surgery
Arm lift, or brachioplasty is a plastic surgery procedure targeting the upper arm's loose or extra skin. This surgery is commonly undergone by persons who have lost a substantial amount of weight but are dealing with the discomfort of leftover extra skin. Surgeons routinely perform this body contouring procedure to improve the proportion and appearance of your arm and body.
An arm lift is not solely a cosmetic procedure; it may also significantly boost a person's self-esteem and body image, contributing to overall psychological well-being. Therefore, like any surgical procedure, it's essential to know what you're getting into, including understanding the surgery itself, and equally importantly, the recovery time.
The Importance of Stable Weight Before Surgery
A key thing to remember is that an arm lift procedure is not a weight-loss solution. People who are obese or significantly overweight might not be ideal candidates. Surgeons generally recommend that you achieve stable weight before considering arm lift surgery. Maintaining a healthy weight before the procedure can help optimize success and help maintain the results post-surgery.
A stabilized weight could be achieved by combining a balanced diet with regular physical activities. Not only will a healthy lifestyle assist you in getting your body in a better condition for surgery, but it will also instill habits that will be beneficial in the long term, especially during the recovery phase.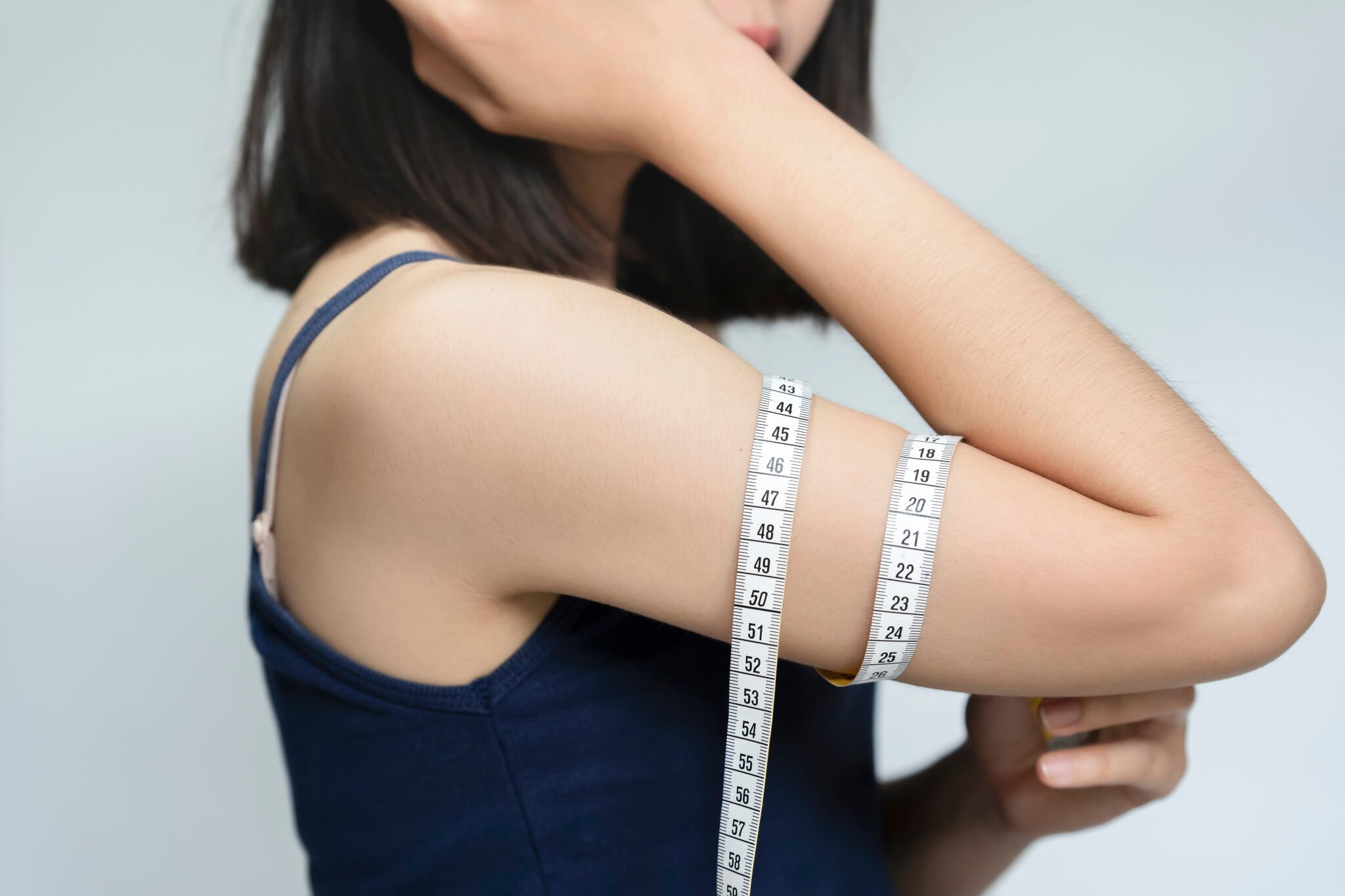 What Happens During an Arm Lift Surgery?
This surgery typically involves making incisions within the inner or back of the arm, often starting at the underarm and extending toward the elbow. Surgeons then remove the excess skin and fat deposits via liposuction. Once the surplus skin has been removed, the remaining upper arm skin is tightened and sutured together. Many arm lift procedures are performed as outpatient procedures, and therefore, you would generally head home the same day.
Arm Lift Recovery Time: What to Expect
Recovery time from an arm lift surgery can vary from person to person, depending on factors such as the individual's general health, age, and the complexity of the procedure.
First Few Days after Surgery
In the first few days after surgery, it's normal to experience discomfort, swelling, and bruising. Your surgeon will likely prescribe pain medication to make this phase more bearable. It's also typical for surgeons to insert a surgical drain to prevent fluid and blood accumulation, which generally stays in for a few days.
You may also be required to wear a compression garment to limit swelling and support the new contour of your arms. Try to plan for plenty of rest during this period, preferably in an elevated position to decrease swelling, and drink plenty of fluids to help in recovery.
The Following Weeks after Surgery
Over the weeks following surgery, the swelling will gradually subside. Incisions will begin to heal, and arm lift scars will eventually fade, although they'll likely remain visible. Again, your surgeon will provide specific guidelines depending on your surgery's intricacies. An important tip during the weeks of recovery is to avoid straining the incisions with strenuous workouts or activities until advised otherwise.
Months After Surgery
The recovery period doesn't end once incisions have healed. Your arms will continue to transform as healing progresses. After a few months, you should see the final result of your surgery. By this time, you can hopefully get back to your normal activities, including routine exercise.
Potential Risks and Complications
Similar to any surgical intervention, an arm lift procedure carries inherent risks and possible complications. These typical concerns encompass the development of noticeable scars, adverse reactions to anesthesia, suboptimal wound healing, enduring discomfort, or alterations in sensory perception.
It is of paramount importance to engage in a thorough conversation about these potential risks and concerns with your plastic surgeon. Furthermore, ensuring that your complete medical history is disclosed is vital for the proactive identification and management of possible complications. Nonetheless, it is worth noting that complications are relatively infrequent when the procedure is conducted by a skilled and experienced surgeon, and the majority of patients express satisfaction with their surgical outcomes.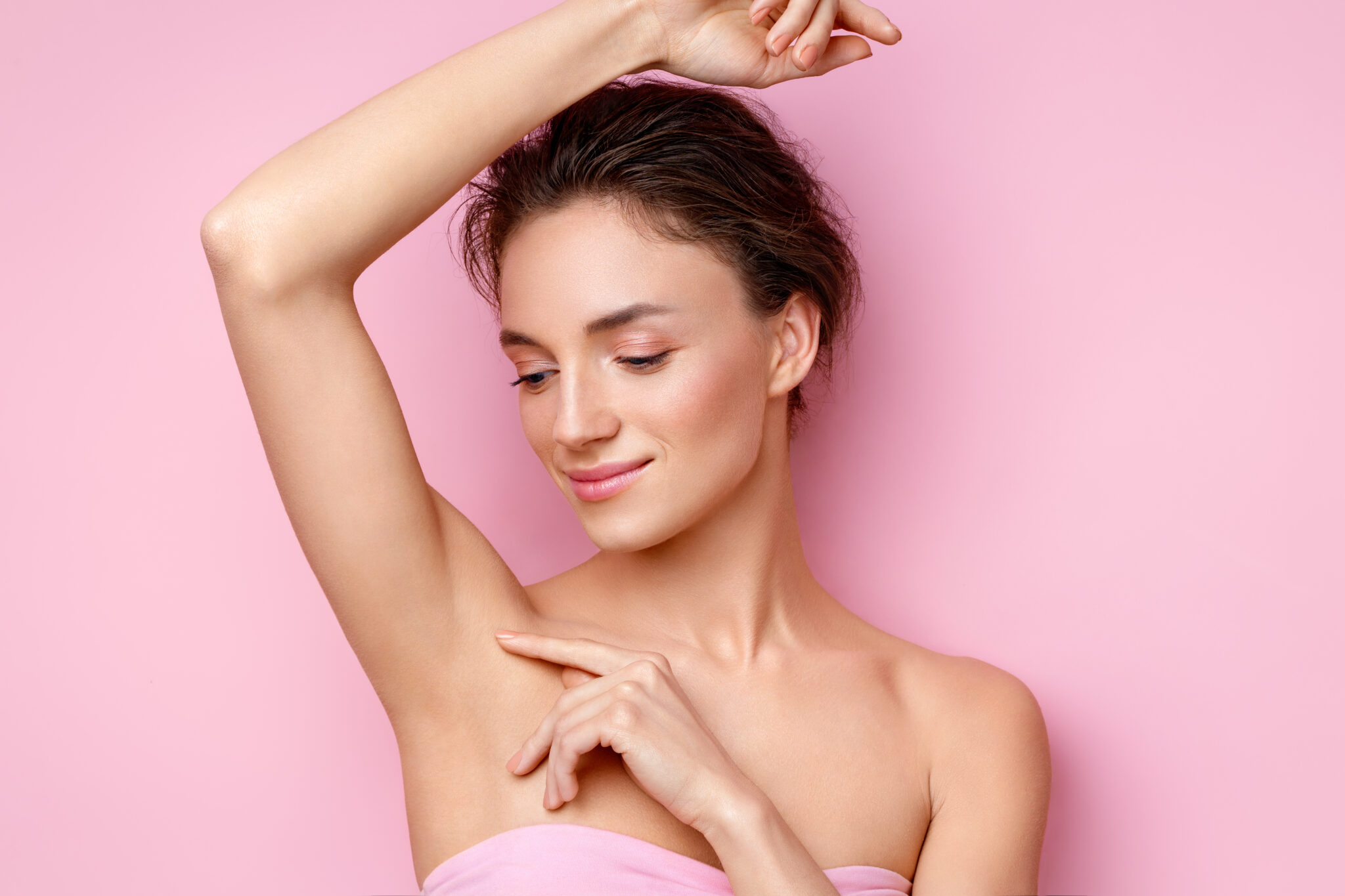 Key Tips for Successful Arm Lift Recovery
One of the most important tips for successful arm lift recovery is to choose a board-certified plastic surgeon. It's essential to ensure that the doctor you select has experience with brachioplasty procedures and is familiar with all types of risks associated with these surgeries. Additionally, it's important to follow your surgeon's pre- and postoperative instructions carefully to minimize your risk of complications.
During recovery, proper skin care can help promote quicker healing and better results in terms of loose skin, scar healing, and overall skin health. To help keep your skin elasticity, it's advised to maintain a healthy diet rich in vitamins, minerals, and proteins while avoiding strenuous activity until fully recovered. Light exercise such as stretching or walking can improve the range of motion while also relieving moderate pain after the procedure. For the best possible results, it's important to pay close attention to your body's needs during recovery by taking plenty of rest and following these tips for successful arm lift recovery.
Final Thoughts on Arm Lift Recovery
The recuperation period following arm lift surgery might initially appear overwhelming, but by gaining a comprehensive understanding of what lies ahead and adhering to post-operative care instructions, you can make the recovery process and duration more manageable. It's crucial to emphasize that seeking personalized guidance from your surgeon or medical professional is essential.
For those contemplating an arm lift procedure, it's imperative to establish realistic expectations and mentally prepare for the commitment that may be required during the healing journey. Keep in mind that maintaining patience and a positive mindset will serve as your most valuable companions during this phase.
Lastly, if you have inquiries or are contemplating scheduling your arm lift surgery, consider contacting Dr. Casey Holmes, who possesses extensive experience and expertise, ensuring a seamless and satisfactory surgical and recovery experience.