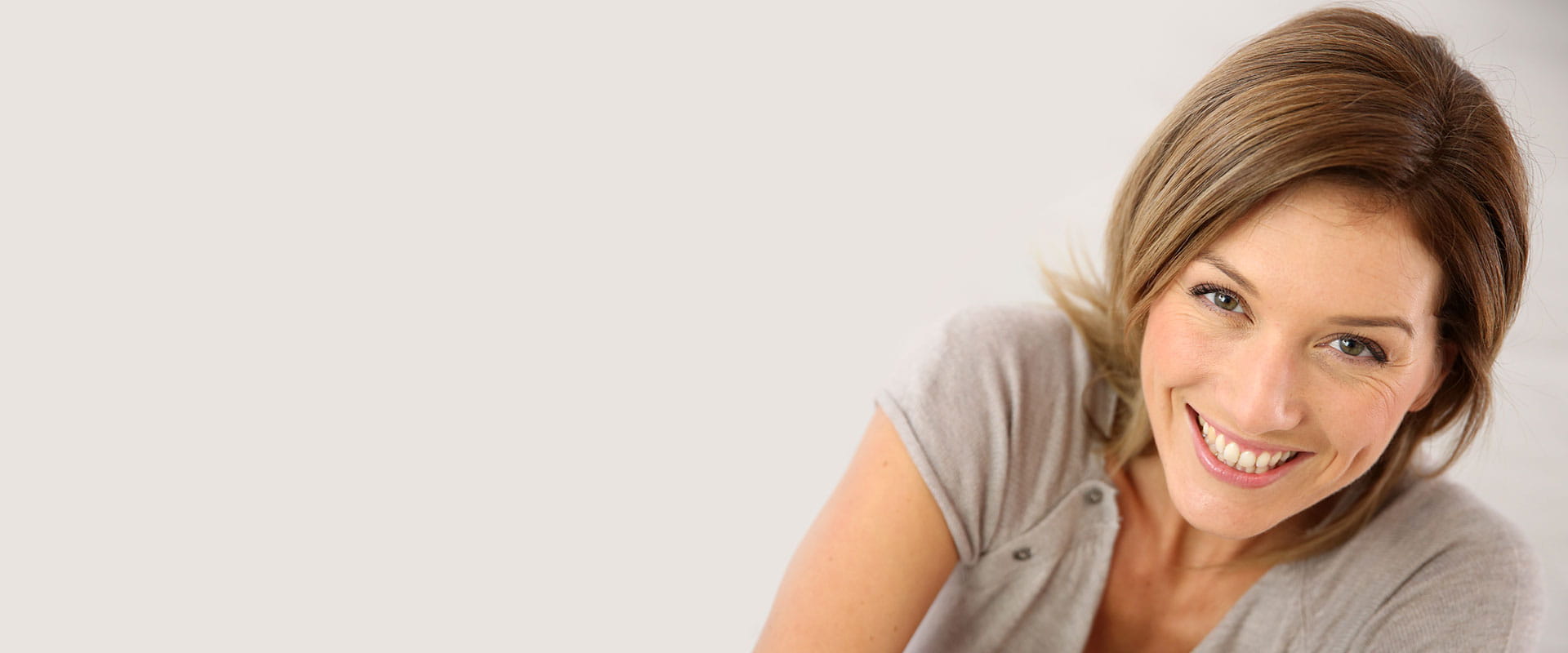 Blepharoplasty (Eyelid Surgery) in Naples, FL
The eyelids are often the first to show signs of aging and end up projecting a perpetually tired or sad appearance. To correct this, blepharoplasty can be performed to remove excess skin and reposition facial fat for a more youthful appearance around the eyes. The experts at Aesthetic Surgery Center of Naples, FL, offer upper and lower eyelid surgery for patients seeking a long-lasting cosmetic solution.
What Causes Aging of the Eyes?
Drooping upper eyelids, medically known as ptosis, can result from excessive skin and fat of the upper eyelids, muscle weakness, nerve damage, or normal facial aging. When the eyelids sag or droop due to aging, it causes heavy shadows over the eyes that make you look older than you are.
However, there could be other factors. They can include sun damage, medical conditions like hyperthyroidism, or improper makeup use.
Under-eye bags are brownish, semicircular pouches that form under the eyes due to the protrusion of fatty tissues. They develop as a result of aging, poor sleep habits, and hereditary factors. Also, under-eye bags can become more visible when a person is tired or has not gotten enough sleep.
What Is Blepharoplasty?
Blepharoplasty, also known as cosmetic eyelid surgery, is a popular rejuvenation procedure. Tightening the eyelid skin brightens the eye area and improves the patient's facial aesthetics. This is a common procedure for people who are experiencing early signs of aging.
What is a blepharoplasty?
Awake upper eyelid surgery (blepharoplasty)
Benefits of Eyelid Surgery
There are many benefits of eyelid surgery, both physical and psychological. Patients will typically look younger, healthier, and happier, and of course, more awake after surgery. Blepharoplasty is also a fantastic confidence booster.
Most patients feel more comfortable socializing after surgery and may even feel younger. In patients with significant drooping upper eyelid skin, eyesight and quality of life can improve as well.
Changes in the skin might be inevitable, but eyelid surgery can be an effective method for tightening and rejuvenating the eye area.
Your Naples Blepharoplasty Consultation
During your consultation, our team will review all steps in the procedure with you. This includes the type of surgery needed, incision placement, goals, risks, alternatives, potential complications, eyelid surgery recovery tips, and recovery time.
You will then receive the eyelid surgery cost estimate and be able to view our patient before-and-after photos. We encourage you to review your options at an initial consultation with one of our plastic surgeons. A customized plan will be made for you as each individual has different aesthetic goals and health considerations.
What are the Types of Eyelid Surgery?
What can i do about my puffy under eyes?
Types of Eyelid Surgery
There are different types of techniques and approaches to blepharoplasty, depending on the patient's needs. Here at Aesthetic Surgery Center, our surgical team can address the upper eyelids, the lower lids, or both if needed. We also offer non-surgical treatments. Although blepharoplasty can refer to surgery on either the upper or lower lids, the surgical process for each is quite different.
Upper Blepharoplasty
Upper blepharoplasty is necessary when the skin begins to sag and droop over the eyes. Sagging in the upper eyelids creates a hooded appearance and can even affect vision if the skin droops enough. The eyelids may also feel heavy due to excess fat and skin.
During an upper blepharoplasty, the surgeon removes excess tissue and contours the upper lids to resolve any cosmetic or functional issues.
Lower Blepharoplasty
Lower blepharoplasty corrects bulging pouches beneath the eyes, often known as "eye bags". As the skin thins over time, the fat pads beneath the eyes begin to protrude, causing a person to look chronically tired and older than they might feel.
Typically, the fat pads are repositioned, not removed altogether. This helps to prevent hollows under the eyes.
Non-Surgical Eyelid Lift
A non-surgical eyelid lift usually refers to fat injections or laser resurfacing for wrinkle improvement, or a combination of both. Sometimes, Botox injections can be used to adjust eyebrow position, which in turn may alleviate upper eyelid heaviness.
Blepharoplasty Preparation
During your blepharoplasty consultation in Naples with the team at Aesthetic Surgery Center, our experts will cover all necessary preparation steps.
We will provide you with a comprehensive list of medications (both prescription and non-prescription) and supplements that are known to increase bleeding and affect wound healing after surgery. These should be stopped about 14 days pre-operatively.
You will also need to contact someone to drive you home and help you with the initial recovery period following your eyelid surgery. If a supportive friend or family member is not available, home nursing can be arranged through our office.
The Blepharoplasty Procedure
We perform most procedures at our office's accredited surgical center. We maintain an impeccable operating room and suite with complete attention to your safety. Some operations may be performed at an outside ambulatory surgical center, which will be determined when the procedure is scheduled.
For eyelid surgery, we typically use twilight sedation. While you are under this type of anesthesia, you will be able to breathe but won't remember a thing afterward. It is an effective type of anesthesia that also wears off quickly. Because you will be breathing unassisted, an endotracheal tube is usually not used. For tolerant patients, local anesthesia may be used at the surgeon's discretion.
Incisions are made with laser precision in the upper lids within the naturally-occurring folds of the eyes. The laser light seals small blood vessels, reducing bleeding during surgery and bruising postoperatively. Small sutures are placed in the creases and become unnoticeable within weeks.
Laser removal of lower eyelid bags requires no outside incisions or stitches. Incisions are made inside of the lower lids. Our surgeons reduce the chance of scarring while also restoring a natural shape to the eyes.
Our plastic surgeons use fine, delicate sutures to close all incisions. Some of these are dissolvable. We remove the remaining sutures about 6 or 7 days after surgery.
Blepharoplasty Recovery
It usually takes one to two weeks for most of the swelling and any bruising to resolve. This varies from individual to individual.
Patients will be able to resume walking exercise about 3-4 days following their operation. You will be able to start running and weight training after about two weeks.
Returning to work depends on the type of job you have. Most patients can be back at work within 2 days following surgery, provided their occupation doesn't involve heavy lifting.
Blepharoplasty Cost in Naples
Eyelid surgery costs vary on a case-to-case basis. It's determined by what needs to be done and how extensive the surgery is. After one of our board certified physicians examines you, one of our patient coordinators will provide a written proposal with the cost of your blepharoplasty surgery. Many patients choose to combine upper and lower eyelid blepharoplasty in one surgical setting.
Blepharoplasty FAQs
Am I too young for blepharoplasty if I have under-eye bags in my 20s?
Under-eye bags have a genetic component and will worsen with age. We will review your candidacy during the consultation to see if you can have this procedure performed in your 20s.
Are there any side effects or risks of blepharoplasty I should know?
It is normal to have mild blurry vision for the first 2 weeks after blepharoplasty. This improves with time. 

There is also a chance of scarring, but because eyelid skin is so thin, the scars heal exceptionally well. The scars may be slightly red and noticeable upon close inspection during the first month. Beyond that, they fade and blend in beautifully.
Why are lasers used during eyelid surgery?
Our team utilizes lasers during eyelid surgery to seal off blood vessels as the incision is made. As a result of using the laser, bleeding, bruising, and swelling are all minimized. The precise and controlled incisions that are made during this procedure result in a newly created eyelid crease that is very inconspicuous and natural.
When will I be able to drive again after my eyelid surgery?
You will be able to drive your car in about two to three days following your eyelid surgery. This is, of course, provided that you are not still taking narcotic pain medicine. Some patients have initial temporary vision blurriness which may make driving difficult.
When can I wear glasses or contact lenses again?
You can wear glasses immediately after a blepharoplasty. If you only had your upper eyelids done, you can generally insert contact lenses a couple of days postoperatively. If you have a lower blepharoplasty as well, you may be asked to wait a week before doing so.
Does insurance cover eyelid surgery?
Occasionally, upper eyelid skin excess may impair your vision. Our physicians work closely with ophthalmologists and optometrists that perform formal visual field testing. If you fail this test, some insurance plans may reimburse you for an upper eyelid blepharoplasty procedure. This is highly variable and not consistent.
How do I know if I need a blepharoplasty or a brow lift?
Both procedures help reduce sagging skin and drooping brows, but each can achieve different goals. The brow lift improves facial aging signs like sagging eyebrows, hooded eyelids, and forehead creases. The procedures can be combined, however.
What blepharoplasty office is near me?
If you live in the state of Florida, Aesthetic Surgery Center offers blepharoplasty among its services. For a full list of services, please visit our Locations page.
Why choose Aesthetic Surgery Center
Schedule Your Eyelid Lift in Naples
Experience and results matter. Be sure to look at potential surgeons' before-and-after photos so you can get an idea of other successful procedures they have performed. Talk to prior patients and have a consultation with one of our experts.
The plastic surgeons at the Aesthetic Surgery Center and Skin Spa offer an innovative technique with minimal downtime in this delicate cosmetic procedure. Book your consultation today to address your questions and concerns regarding upper or lower eyelid surgery in Naples, FL.