Imagine for a moment: Your eyes, those windows to the soul, are clouded with excess skin or perhaps drooping, making you look tired and worn out. Sound familiar? Eyelid surgery, or as some might say, "blepharoplasty," could be the answer to rejuvenating your appearance. Ever wondered who is a good candidate for blepharoplasty? Let's dive deep into what this surgical procedure entails and if you might be a suitable candidate for this procedure.
Understanding Eyelid Surgery
Eyelid surgery, a subset of cosmetic surgeries, specifically addresses the delicate skin around our eyes. With age, this skin loses its elasticity, leading to droopy eyelids or baggy eyelids. This cosmetic procedure removes or repositions excess eyelid skin, fatty tissue, and sometimes muscle, enhancing the youthful appearance of the eyes.
Upper eyelid surgery: Focuses primarily on the upper eyelid, rectifying issues like sagging upper eyelid skin or altering the upper eyelid crease.
Lower eyelid surgery: Targets bagginess, dark circles, and fat pockets under the eyes.
Are You an Ideal Candidate for Eyelid Surgery?
Not everyone with a cosmetic concern about their eyes is a candidate for this procedure. So, who are the real candidates for eyelid surgery? Let's delve into that:
Age and Skin Condition: Our eyes often betray our age first. As the years roll on, the skin, especially the delicate skin around our eyes, starts to lose its vigor. This can result in excess skin on the upper eyelids or even baggy, tired-looking eyes. However, age is just a number. More than the candles on your birthday cake, it's the condition of your skin, your genetic makeup, and overall facial anatomy that matter most.
Vision and Functionality: Beyond the cosmetic realm, this surgery has functional merits. If the excess skin from your upper eyelid droops so much that it obstructs your field of vision, making daily tasks a challenge, you might be a prime candidate. Can you recall the last time your saggy lids interfered with reading, driving, or even just watching TV? That's your cue.
Realistic goals: This might sound a tad philosophical, but it's vital. Eyelid surgery can do wonders for your appearance and vision, but it won't change your life's narrative or how you perceive the world. A successful patient understands the limits of the procedure and hopes for improvement, not perfection.
Overall Health: Your general well-being plays a pivotal role. A good candidate is typically someone free from any severe medical conditions that might affect healing. Do you have any chronic eye conditions or illnesses that might complicate matters? It's essential to discuss these with your surgeon.
Medical Conditions and Eligibility
Navigating the realm of eyelid surgery isn't merely about vanity or aesthetics. It's about ensuring that the procedure aligns seamlessly with one's overall health and well-being. Before embarking on this transformative journey, potential candidates for blepharoplasty should be acutely aware of how certain medical conditions could influence their eligibility for a blepharoplasty procedure.
Eye Conditions
Eyes can sometimes be encumbered with specific conditions that demand careful consideration. Dry eyes, for instance, might pose challenges post-surgery, affecting the recovery process. Conditions like glaucoma or a history of retinal detachment might further complicate the surgical landscape. An in-depth consultation with both an ophthalmologist and a plastic surgeon becomes imperative to weigh the risks and rewards of the procedure within the context of these conditions.
The Broader Health Spectrum
Beyond the eyes, one's overall health plays a pivotal role in the eligibility criteria. Conditions like hypertension, diabetes, or autoimmune disorders can impact the healing process. It's essential not only to be aware of one's health history but also to understand the implications of these conditions on the surgery's outcome. A comprehensive evaluation, including medication reviews and potential surgical risks, ensures that the decision to undergo blepharoplasty is well-informed and safe.
Benefits of Eyelid Surgery
This procedure is about more than just appearance:
Rejuvenated Appearance: By removing excess skin and fatty tissue from the eyelids, blepharoplasty offers a fresher, more alert look, turning back the clock on aging eyes.
Improved Vision: For those whose saggy eyelids impede their line of sight, the surgery can clear obstructions, enhancing both peripheral and direct vision.
Boosted Confidence: Refreshed eyes can invigorate one's self-esteem, making you feel more confident in personal and professional settings.
Reduced Eye Fatigue: By addressing droopy eyelids, patients often find relief from associated strain or fatigue, particularly by day's end.
Natural Results: With modern surgical techniques, results are designed to appear seamless, enhancing your features without a tell-tale "surgical" look.
Long-Lasting Outcomes: Unlike some cosmetic treatments that require regular touch-ups, blepharoplasty offers enduring results, letting you enjoy the benefits for years.
Complementary to Other Procedures: Eyelid surgery can be combined with other facial rejuvenation treatments, like brow lifts or facelifts, for comprehensive aesthetic enhancement.
Risks and Complications
It's vital to note that while risks exist, a skilled and experienced surgeon will work diligently to minimize potential complications, and a well-informed patient can take steps to ensure a smoother recovery.
Infection: Like all surgeries, there's a potential risk of infection at the incision sites, which might require antibiotic treatment.
Scarring: While incisions are typically made along natural creases to minimize visibility, there's still a possibility of noticeable scarring.
Asymmetry: There's a chance that both eyes might not heal or appear identical post-surgery, leading to an uneven appearance.
Vision Changes: Temporary blurriness or double vision can occur after the procedure, though it usually resolves on its own.
Dry Eyes: Some patients might experience increased dryness or irritation in their eyes, necessitating eye drops or other treatments.
Difficulty Closing Eyes: In some cases, patients might face challenges fully closing their eyes, which could lead to dryness or other eye conditions.
Adverse Reaction to Anesthesia: As with any procedure involving anesthesia, there's a risk of allergic reactions or other complications from the medication.
Preparing for Your Initial Consultation
Embarking on the journey of eyelid surgery begins with that pivotal first step: the initial consultation. This meeting is your opportunity to voice concerns, ask questions, and set the foundation for your surgical journey. To make the most of this appointment, it's essential to come prepared. Gather your medical history, jot down any medications you're on, and consider documenting your aesthetic goals. By providing a clear picture of your health and desires, you equip your surgeon with the necessary tools to craft a tailored and effective surgical plan.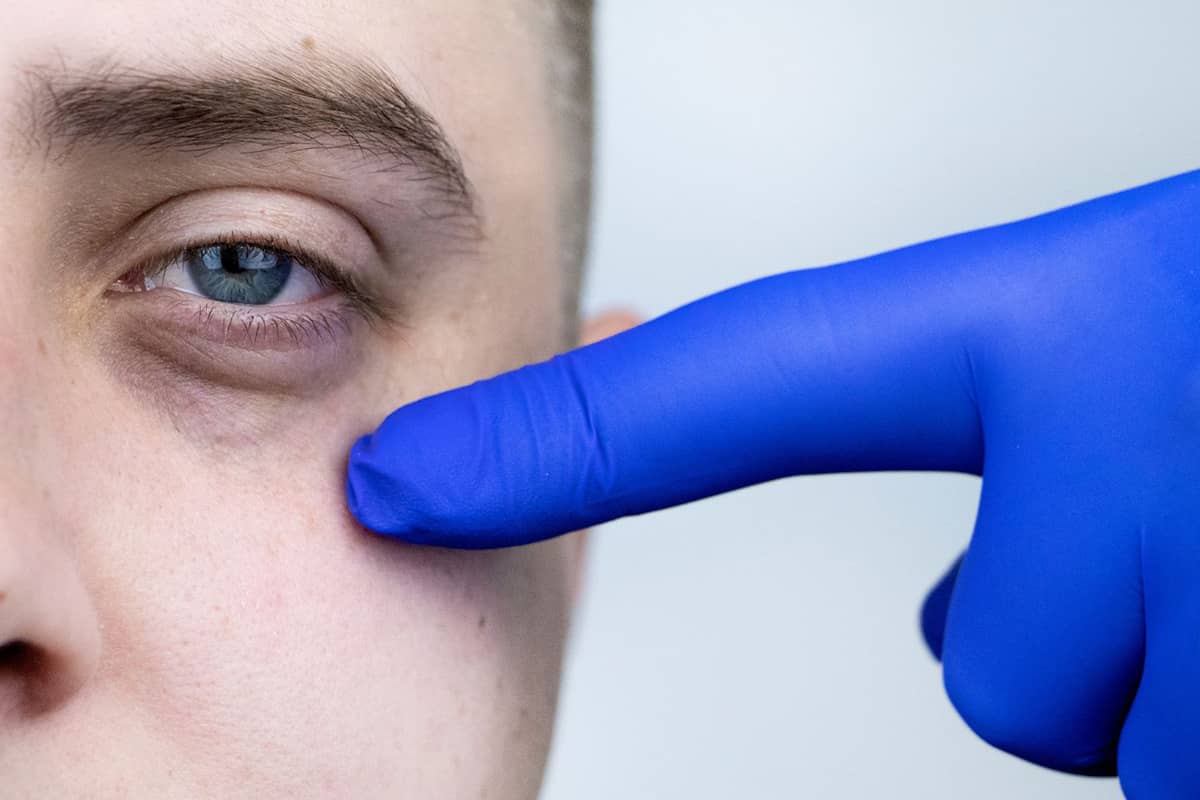 Moreover, the consultation is a two-way street. While you bring your questions and concerns, expect the surgeon to evaluate your eligibility, discuss potential risks, and set realistic expectations. This meeting is as much about the surgeon understanding your goals as it is about you gauging their expertise and approach. Remember, the journey to rejuvenation is a partnership, and this consultation sets its tone and direction.
Your New Look Awaits
Rejuvenating the eyes can have a profound impact on your overall appearance. If you're considering this procedure, remember the importance of research, setting the right expectations, and finding a skilled surgeon.
Isn't it fascinating how a minor adjustment to the eyelids can brighten up the face and boost confidence? If you've been nodding along, maybe it's time to consider this transformative step. If you have further questions or are ready to embark on this journey, don't hesitate to reach out to our experts, Dr. Agarwal, Dr. Maloney, and Dr. Holmes, to schedule an appointment and discuss your options.