Scar Revision in Naples, FL
In South Florida, numerous patients have been affected by skin cancer and skin excision treatments, which can leave behind disfiguring marks. Scars mar the skin and often cause uneven tone and texture, detracting from a person's overall aesthetics. Through scar revision procedures performed by the plastic surgeons at Aesthetic Surgery Center, these permanent marks can be improved in appearance and cleverly camouflaged within the surrounding skin.
Scar Revision Before & After Photos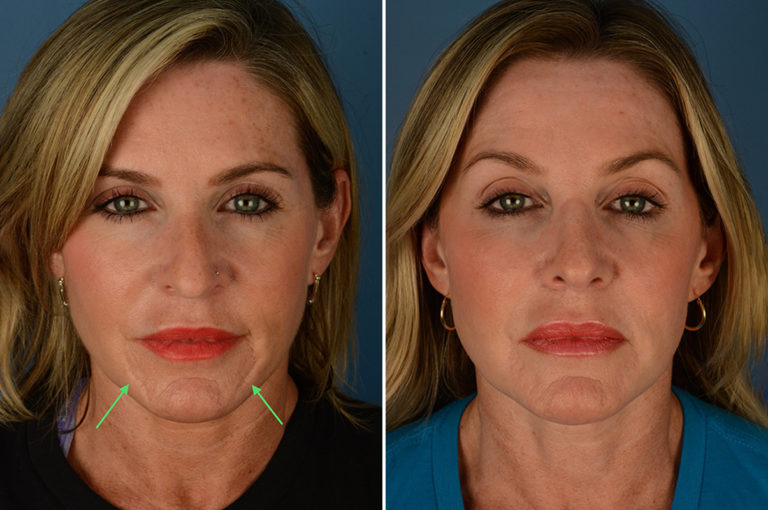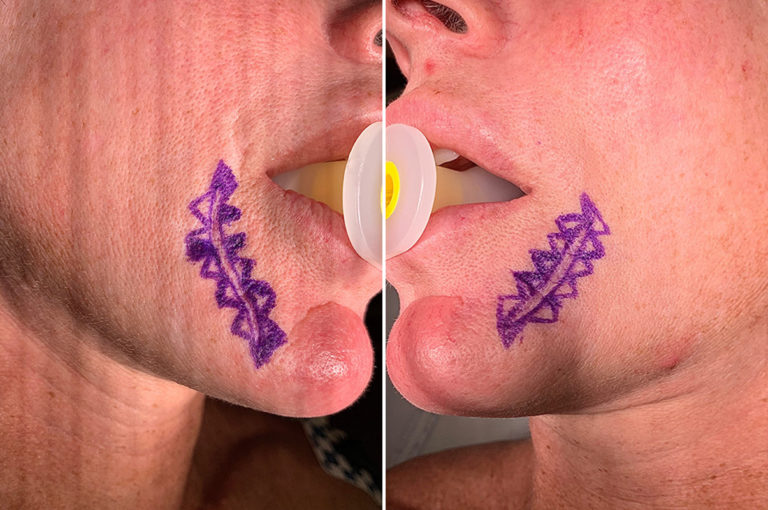 * Each patient is unique and individual results may vary.
Scars are the result of significant damage to the skin that reaches one of its deepest layers, the dermis. The skin may be damaged for a number of reasons, including trauma, a medical or cosmetic procedure, or skin disease. In addition to their appearance, scars can sometimes cause emotional pain as well, serving as a reminder of a traumatic event, or years of self-consciousness due to acne.
Why Do Scars Form in the Skin?
Once the skin has been wounded, the tissue quickly begins to repair itself. The skin is an important barrier to infection and disease, and also serves as the barrier to protect our internal systems and organs from the outside world. For this reason, our body's largest organ, the skin, must remain intact. Growth factors respond to the area of injury, and collagen fibers work to cover it almost immediately. Rather than forming a normal random-like collagen pattern, scars feature collagen growth that forms in a single, parallel direction. While this method is effective in restoring the skin, it can result in some aesthetic irregularities.
Scar tissue may appear as a discolored, raised mark or can extend below the normal skin level, forming a pitted appearance. Most scars first appear as dark blemishes and often fade into noticeably lighter areas of the skin. Unfortunately, they will almost never return to the uniform color of the surrounding skin. Other scars may remain dark in color, fading only minimally. In some cases, scars may not be discolored, but form depressions in the skin that are highlighted by shadows, drawing attention to the scars.
Types of Scars
Different types of scars require specific approaches to treat their unique features.
Keloid and hypertrophic scars form when an excess amount of collagen continues to form in the area of an injury. Keloid scars are defined by their size, as they are known for expanding beyond the boundaries of the wound. They can be addressed through steroid injections and laser treatments, or a combination of the two. Patients may be advised to place compression bandages over keloid scars and massage the tissue for the best outcome.
Hypertrophic scars are smooth in appearance as well, but the scar does not form beyond the original boundary of the wound. While keloid scars often remain dark in color, hypertrophic scars begin as reddish or pink-colored growths, but often fade to a lighter color shade that is close to the natural skin color. An approved treatment for this less-severe scar formation is collagen induction therap. Also called microneedling, the micro-injuries created in the skin heal to replace the scar tissue with healthier skin that is more uniform in tone and texture to the rest of the skin. Dermarolling and dermabrasion are also common for minimizing the appearance of hypertrophic scars. Scar revision specialists may employ multiple techniques and incorporate laser skin treatments or collagen/steroid injections into the treatment plan. In the case of large or noticeable hypertrophic scars, or those which do not respond to other treatments, scar revision surgery may prove to the best option.
The scar types described above are raised above the skin, but scars can also form as depressions in the skin. Atrophic scars appear as sunken tissue, though some may develop at the same level as the skin. Effective methods for improving the look of these scars are collagen remodeling through microneedling, laser treatments, or scar revision surgery. Acne scars also tend to develop below the skin. The bacterial infections that cause acne affect the pores (small vertical tunnels in the skin) and can result in deep, permanent marks. Skin depressions can be improved through laser sessions or may be raised with dermal injections.
Burn scars are caused by heat injury to the skin. Scarring typically occurs following second- and third-degree burns. As the skin heals, it tightens and leads to a bunched appearance on the skin. The puckered skin can create limitations in movements and may develop an irregular sensation. This skin must be replaced by healthy tissue which can be achieved through flap surgery, tissue expansion, and skin grafts.
Types of Scar Revision Surgery
There are a number of innovative techniques that can be performed to repair areas of scarred skin. Plastic surgeons are trained in reconstructive techniques, and the doctors at Aesthetic Surgery Center are scar revision specialists.
Surgical Excision
While even surgical incisions will leave behind a permanent mark, the doctor can remove the visible fibrous tissue of excessive scarring through incisions in the skin in such a way that a less visible scar remains. The irregular tissue is removed and the healthy skin is sutured together. The doctor may prescribe a treatment plan to diminish the look of the final scar through silicone sheets, topical steroid treatments, or the application of healing medications. Once the skin has healed, the patient may opt to undergo dermabrasion or laser treatments to result in a less obvious scar.
Tissue Ballooning
Some areas of scarring on the face and body can be improved through tissue expansion. The procedure does not offer instantaneous results as it must be performed in two parts. First, the patient will undergo an implantation surgery where an expander is inserted below the skin. Over a few to several weeks, the device is injected with saline to increase in size, slowly stretching the skin around it. Because the device is implanted near the scar, the adjoining healthy, expanded tissue will replace the scarred tissue during a second procedure.
Tissue Rearrangement
Various wedge and flap techniques can be performed to fragment any obvious lines and disguise unwanted marks on the skin. Z-plasty surgery camouflages scars in natural skin folds, based on how the skin and the area move. This creates a smooth skin effect, even though the scar is still technically present. W-plasty is a similar surgery but requires one or more additional incisions. The two techniques are named for the shape of the incisions, and the letters they resemble. Geometric broken line closure (GBLC) is a scar revision surgery that is performed through a series of cuts that make up a unique puzzle-like shape where each side of the excised scar will fit together. When the scar is removed and the incisions are sutured closed, they appear nearly seamless. In local rotation or advancement flap soft tissue reconstruction techniques, adjoining tissue is used to cover scar tissue while maintaining its own blood supply.
Laser Skin Resurfacing
Ablative lasers can create precisely-controlled injury to the existing scar tissue, relying on the body's healing response to restore healthy, new skin to the area. Lasers can also decrease the look of a scar by interfering with the growth's blood supply. Aesthetic Surgery Center in Naples, FL features the following laser technology that can benefit scarred skin:
AcuPulse™ Fractional CO2
Ultrapulse 5000 CO2®
Sciton Profile™ Erbium-YAG
During the initial consultation appointment, the scar revision specialists can review the uses for each type of laser and determine which option may best treat individual scars.
Microdermabrasion
During a microdermabrasion treatment, the skin is mechanically exfoliated with either aluminum oxide crystals or with a diamond-tipped handpiece. The exfoliating process gently removes dull or damaged skin cells and encourages the body to rejuvenate and restore the skin. Microdermabrasion is a gentle treatment that can be used on its own for minor scarring or as the final step in a scar revision treatment plan. It is non-invasive and patients can return to their everyday activities immediately after treatment.
Microneedling
Microneedling, which was originally known as dermarolling, is a collagen remodeling technique that results from tiny needles penetrating the skin in a controlled manner. When performed on a scar, microneedling can trigger new collagen production. This can help depressed acne scars lift up. Repeat sessions will be necessary and microneedling is most effective when part of a combination regimen.
Scar Revision Surgery Candidates
Ideal patients for scar revision surgery are men and women who have significant marks on their skin that are regularly visible, affect their confidence or feelings of attractiveness, impede movements, and/or cause discomfort. There are a number of ways that scars can be significantly diminished, and scar removal surgery is often reserved for cases where various treatments have not been, or would not be effective. Candidates for any scar revision procedure should have a fully healed scar that can be treated. Patients should discuss special circumstances of the skin including keloid formations and conditions of the skin prior to undergoing any revisions. It is important that prospective patients understand the limitations of scar improvement and maintain realistic expectations.
Frequently Asked Questions about Scar Revision
Can former scars be minimized during facelift revision?
Incisions created during a traditional full facelift can be extensive, beginning behind the ears and continuing up to the scalp. This is so that the skin and tissues can be pulled forward so the doctor can address the structures below. Some facelifts are now performed endoscopically, and the doctor can avoid these extensive marks. During a revision facelift, he can also minimize any obvious scarring that remains from a former facelift. Options can be discussed at the initial consultation.
What can I expect during scar revision surgery recovery?
The recuperation following scar removal surgery can vary greatly. Large skin grafts may require more downtime than a small single scar revision. Reconstruction techniques can also cause extended healing times because of the extensive nature of the process. In some cases, tissues are harvested from other areas of the body. The doctor can help patients predict how much rest and time away from work or regular activities they should schedule. Typically, a couple days to a week is sufficient recovery time, though some activities may be restricted. Some patients may need more than one surgery or procedure for optimal results.
Can my C-section scar be treated?
After giving birth through a Cesarean section, women are left with a linear scar above the pubic area that can span a few to several inches. Though underwear, a bathing suit, and most clothing typically hide the scar, many women feel self-conscious when undressed or in intimate situations. Because different skin types can form vastly different scars, the ideal treatment will depend on the fibrous tissue growth. Generally, scar excision and skin resurfacing are performed alone or together to improve a C-section scar.
Can keloid scars be surgically removed? Will this result in new keloids?
Keloid scars may be removed during revision surgery. There may be special precautions taken during the creation of the incisions and scar revision specialists may administer corticosteroid injections during the healing process. Patients can be provided with home care that may include silicone or steroid sheeting to dress the area.
What type of anesthesia will the doctor use during scar revision therapies?
Skin refinishing visits for microdermabrasion or laser skin resurfacing require topical anesthesia. Some patients may be provided with a mild sedative if they feel anxious. Dermabrasion or scar revision surgeries require local anesthesia which may be combined with IV or oral sedation.
What scar revision office is near me?
If you live in the state of Florida, Aesthetic Surgery Center offers scar revision among its services. For a full list of services, please visit our Locations page.
Why choose Aesthetic Surgery Center
Aesthetic Surgery Center in Naples, FL
All of the specialized plastic surgeons at Florida's Aesthetic Surgery Center performs cosmetic corrections of the face and body. Patients of the Naples or Marco Island, FL locations have access to numerous procedures centered on modern aesthetic medicine. Restore or improve your skin's appearance through non-surgical and minimally invasive methods, or a transformative surgery.
South Florida plastic surgeons Anurag Agarwal, M.D., F.A.C.S., Richard Maloney, M.D., F.A.C.S., and Casey Holmes, M.D. are currently accepting new patients for scar revision treatments and surgery. Contact the practice by calling (239)-594-9100 or Schedule Your Consultation online.
Related Procedures: Facelift, Rhinoplasty, Revision Rhinoplasty, The UpLift Facelift, Endoscopic Mid Facelift Surgery, Eyelid Surgery, Eyebrow Transplant, Chin & Cheek Surgery, Skin Cancer Reconstruction, Hair Transplant Surgery, Surgery of the Ears, Fat Transfer, Lip Augmentation, Endoscopic Eyebrow Lift