What is Blepharoplasty?
Blepharoplasty is a surgical procedure that helps correct excess or loose skin in the upper eyelids. It is also known as an eyelid lift and involves making surgical incisions along the natural lines of your eyelids. It is possible to feel pain, bruising, and swelling during this process, you may also have blurry vision for a few days after the surgery. Blepharoplasty surgery can benefit those who want to reduce signs of aging around their eyes such as sagging or droopy upper eyelids. With proper care and following all post-operative instructions from your surgeon, you can expect a smooth recovery with minimal downtime.
Blepharoplasty Benefits
Blepharoplasty is a common facial procedure to rejuvenate the area around the eyes. It can help reduce drooping eyelids, improve the field of vision, and make you look more youthful. Blepharoplasty can also be used as a brow lift, resulting in maximum improvement with minimal downtime. A quick recovery time is also likely with most patients experiencing only numb eyelids for a few days and minimal bruising or swelling. With blepharoplasty, you can expect to experience enhanced results such as a more alert and relaxed appearance around your eyes while enjoying a shorter recovery time than other plastic surgery procedures.
What is the Recovery Time for Blepharoplasty?
The recovery time for blepharoplasty typically takes between 7 and 10 days. As this is an outpatient procedure, the recovery process begins immediately after surgery. Pain tolerance usually improves within a few days after surgery and can be managed with pain medication prescribed by your doctor. You should avoid any strenuous activity during the first week of recovery to avoid disrupting blood flow and reducing swelling. During the second week, you may notice that excess skin has been removed and your eyes will begin to look more rested. After two weeks, you should be able to resume regular activities as long as they are not too strenuous or taxing on your eyes.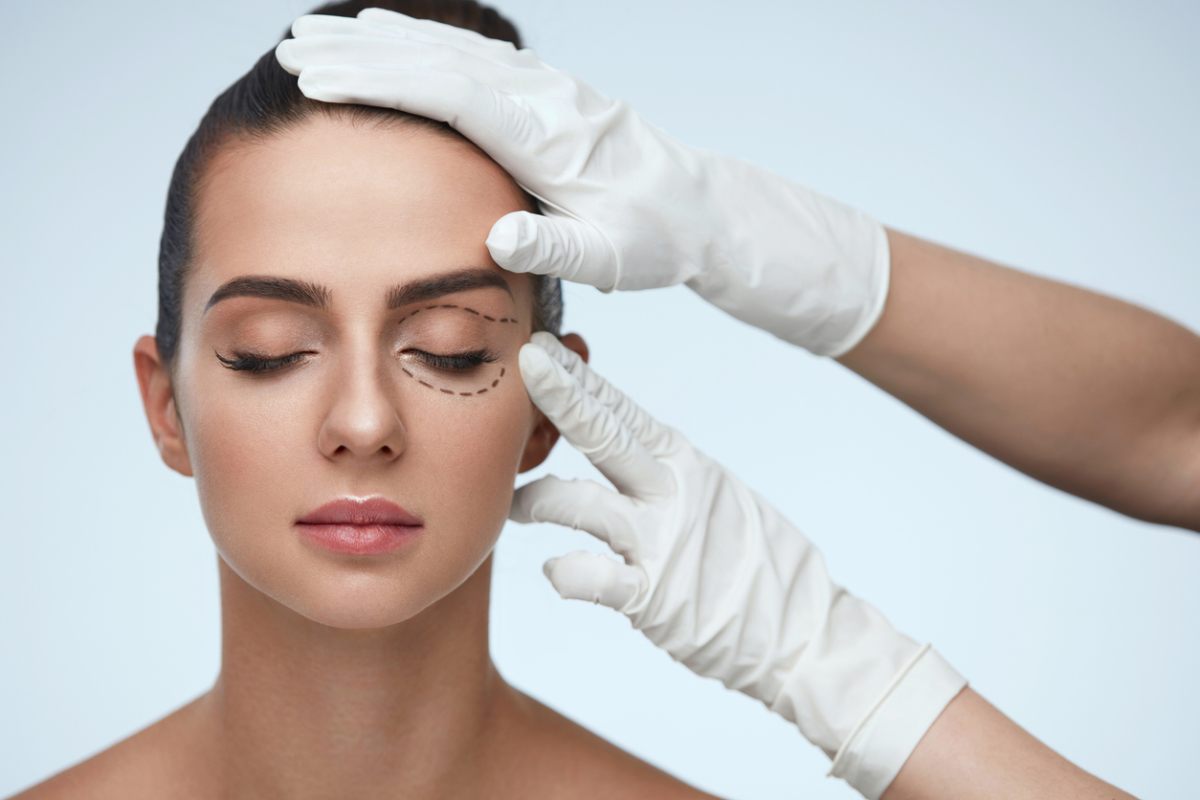 Day of Surgery
On the day of blepharoplasty surgery, your doctor will remove excess skin and fat around the eyelids to treat droopy eyelids. Your doctor may also recommend a cold compress to reduce swelling and bruising which should be continued for weeks after surgery. It is important to follow all post-surgery instructions given by your doctor. This type of cosmetic procedure carries a risk of blurred vision, so it is important to discuss any concerns you have during your initial consultation with your surgeon. With proper care, you can expect minimal downtime and enjoy smoother-looking eyes in a matter of weeks.
Managing Pain and Discomfort on the Day of Surgery
On the day of your blepharoplasty surgery, it is important to follow all aftercare instructions provided by your surgeon. Your doctor may also recommend a cold pack to reduce swelling and bruising. It is advised that you avoid any heavy lifting or physical activity for at least two weeks following the procedure. You should also keep your head elevated with firm pillows while resting or sleeping during the first few days of recovery. Additionally, maintain a healthy diet and limit sun exposure to prevent further complications. If you experience any signs of infection or discomfort, contact your medical care provider immediately. Polarized sunglasses can also be worn outside to provide additional UV protection around the eyes.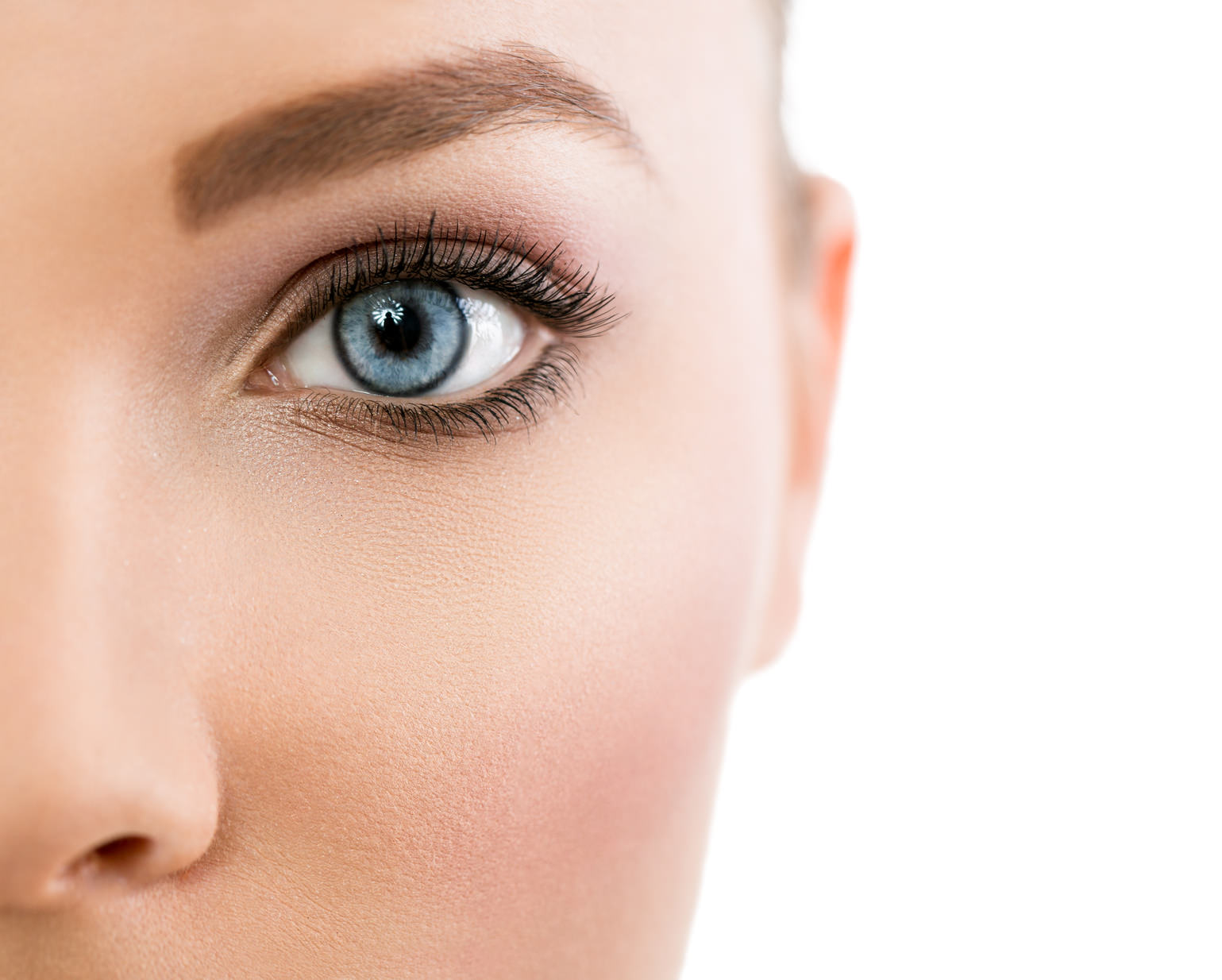 Checklist for a Blepharoplasty Recovery Period
Ice Packs
Ice packs are an important part of the blepharoplasty recovery period. Applying cold compresses to the eyelid wounds several times a day during the first few days of healing will help reduce swelling, bruising, and mild pain. Ice packs should be applied for 15 minutes at a time with a break in between to ensure a speedy recovery.
Dark Sunglasses
Dark sunglasses are a must-have item in your checklist for successful blepharoplasty recovery. Wearing dark sunglasses can help protect your eyes from bright sunlight and wind as well as minimize eye pain during the days after blepharoplasty. They also provide protection to the delicate eyelid skin which is especially sensitive during the blepharoplasty recovery time. For those who have had upper blepharoplasty, wearing dark sunglasses can help reduce glare and provide greater comfort while resuming normal routine activities.
Antibiotic Ointment
Antibiotic ointment is an important part of the checklist for successful blepharoplasty recovery. Your plastic surgeon will provide postoperative instructions that include applying antibiotic ointment to the affected area a few times a day for a couple of weeks following eyelid surgery recovery. This will help reduce inflammation and protect against infection in the incision area as well as promote healing and faster recovery from cosmetic surgeries such as blepharoplasty. To ensure successful results, it is important to follow your plastic surgeon's instructions carefully and get plenty of rest during the postoperative period.
Post-Surgery Care and Recovery
Taking Care of Yourself After the Procedure
It is important to take extra care of your eyes from wind and sun exposure after a blepharoplasty procedure. Pay special attention to the incision sites and keep them clean and dry. During the eyelid surgery recovery time, you should eat a nutritious diet that includes foods rich in vitamins and minerals for optimal healing. Cold compresses can also help with any remaining swelling or bruising around your eyes. You should avoid strenuous activity as well as activities that involve rubbing or putting pressure on the extra skin around your eyelids during the baggy eyelid surgery recovery period. Lastly, follow all postoperative instructions provided by your surgeon for the best results.
Pain Management and Medication Use After Surgery
It is important to manage pain and take medications as instructed after blepharoplasty surgery. Pain medications such as ibuprofen or acetaminophen may be prescribed, which should be taken as directed. Cold compresses can also help reduce discomfort and swelling during the recovery period. If you experience any unusual symptoms or increased pain, contact your doctor immediately for evaluation and treatment.
Risks and Side Effects Associated With Blepharoplasty
Blepharoplasty is a delicate surgery that comes with risks and side effects that vary from person to person. Risks include excessive scarring, puffy eyelids, and delayed or incomplete wound healing. During the healing process, it is important for patients to maintain adequate rest, avoid strenuous exercise, and be mindful of their daily activities. Prior to surgery, it is important for individuals to have realistic expectations after the procedure. A physical examination by your plastic surgeon can help identify potential risks associated with the surgery in order to ensure a successful blepharoplasty experience.