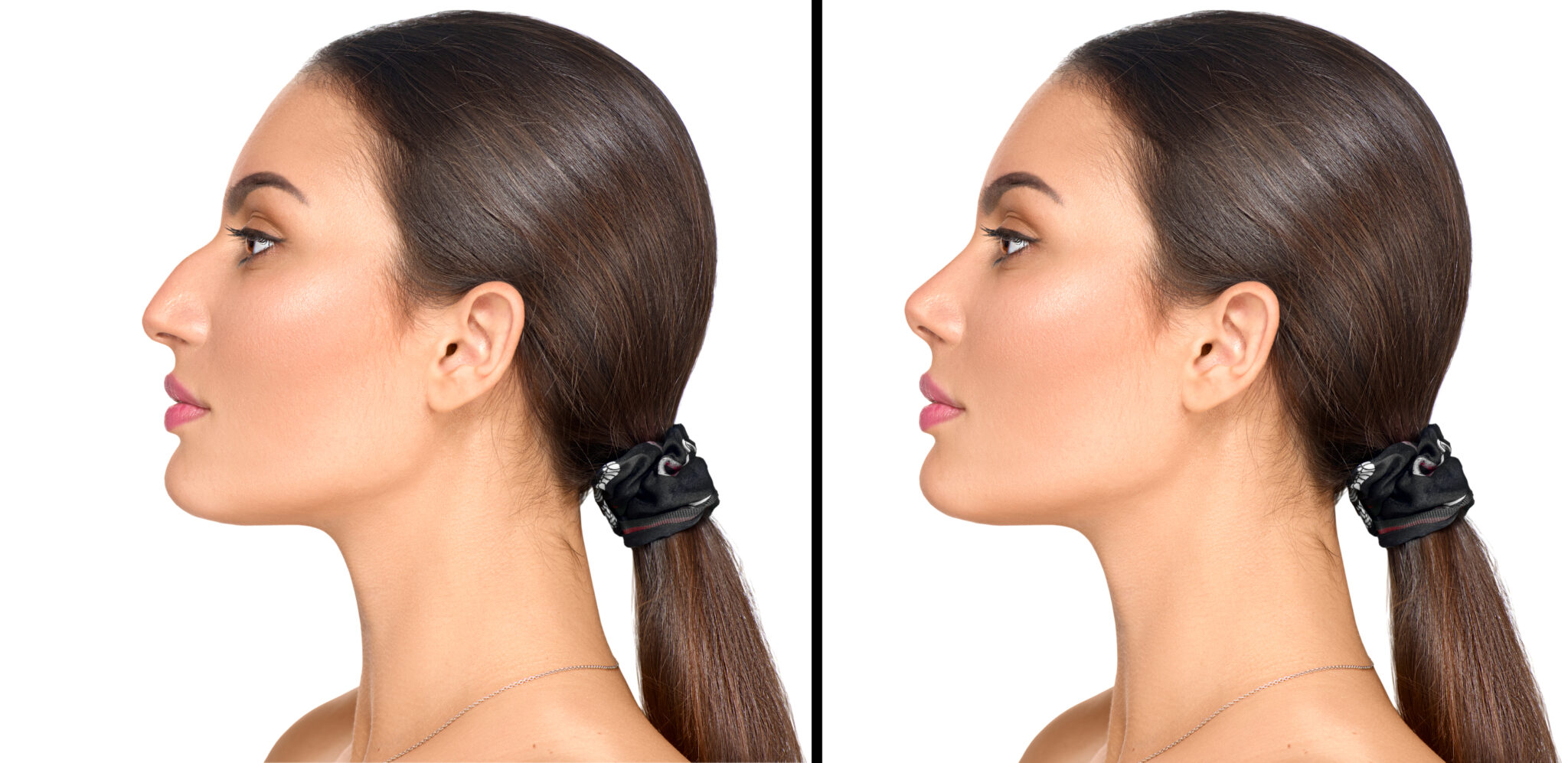 Rhinoplasty, commonly referred to as a nose job, is a surgical procedure that can significantly alter the appearance and functionality of the nose. The process involves reshaping the bone, cartilage, or both to enhance the aesthetic appeal or improve breathing issues. The choice between two primary techniques, open and closed rhinoplasty, is a critical decision to consider during the planning stage of this procedure.
What is Rhinoplasty?
Rhinoplasty is a type of plastic surgery that focuses on reshaping the nose to improve its appearance or functionality. This surgical procedure can address a variety of nose issues, including a crooked bridge, a misshapen nose, or a broken nose from accidents or injuries. It can also correct a collapse of the nose structure, nasal deformities, or a deviated septum that may cause breathing difficulties.
Types of Rhinoplasty
Open rhinoplasty involves the surgeon making an incision between the nostrils to gain better visibility and access to the nasal structures. Conversely, closed rhinoplasty, a common type of nose job, is performed entirely through the nostrils, eliminating external incisions.
Open vs. Closed Rhinoplasty
Open vs. closed rhinoplasty techniques each have their unique benefits and considerations. The choice between the two often depends on the individual's goals and the surgeon's recommendation based on the complexity of the procedure required.
Advantages of Open Rhinoplasty
Open rhinoplasty is a common choice for its advantages. It offers the experienced rhinoplasty surgeon direct access and visibility to the entire nasal structure, including the nasal skeleton and cartilage. This precision re-engineering is key in complex rhinoplasties that involve significant changes to the nasal shape or correcting complex nasal deformities.
The trans-columellar incision between the nostrils allows for direct visualization of the internal structure, which is beneficial in reconstructive rhinoplasty to repair the nose from accidents or correct a misshapen or crooked bridge. However, open rhinoplasty may result in a small scar and longer recovery.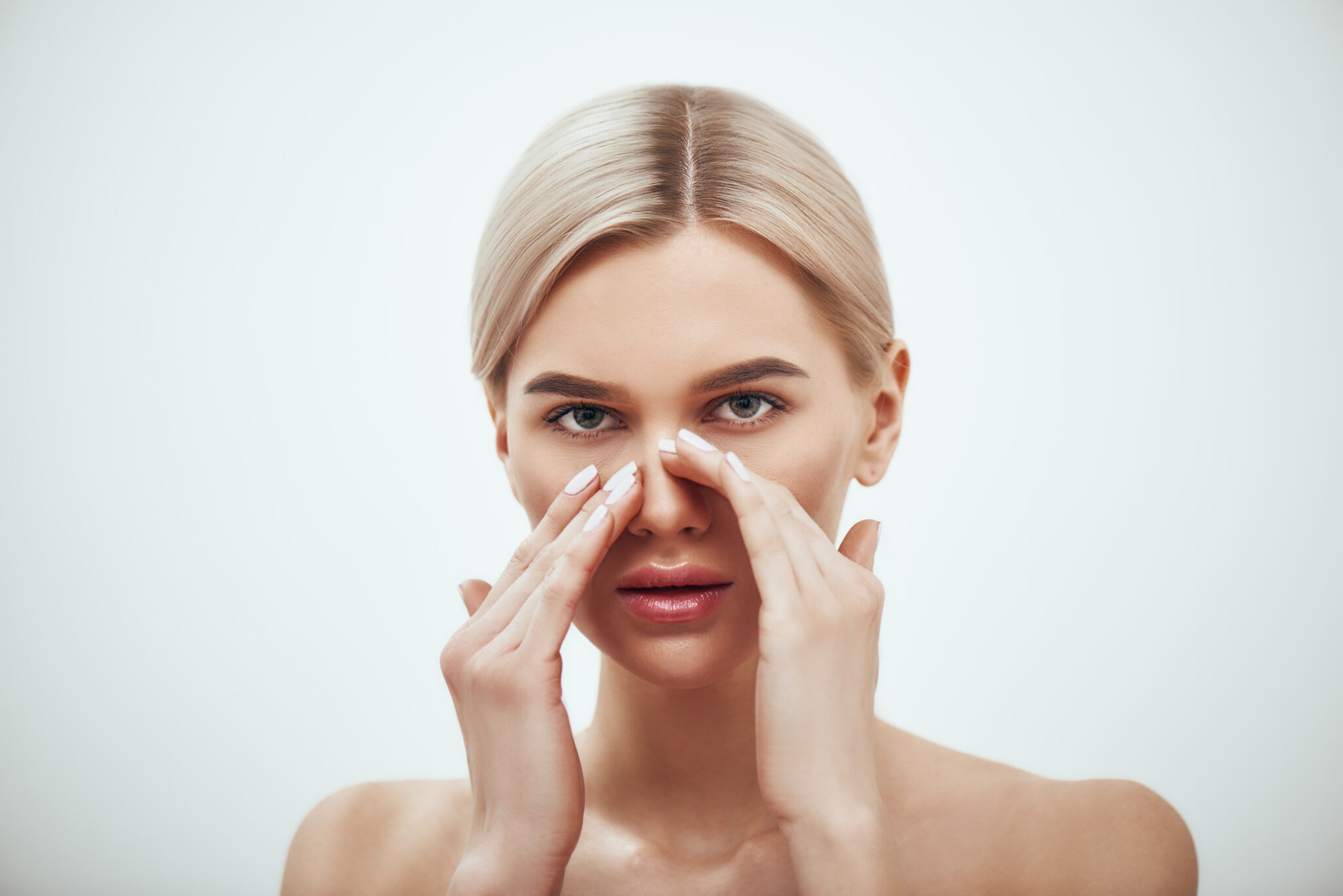 Advantages of Closed Rhinoplasty
On the other hand, closed rhinoplasty has several advantages, including a shorter surgery time and no visible external scars. This technique is suitable for clearing bone protrusions or fixing a deviated septum. It's important to note that while the closed approach offers less visibility, skilled surgeons can still achieve excellent results.
Who Is a Good Candidate for Each Type?
The choice between open or closed rhinoplasty depends on the individual's needs and the complexity of the changes.
Closed rhinoplasty is ideal for correcting a deviated septum or removing bone protrusions, is less invasive, and usually results in a quicker recovery.
Open rhinoplasty is recommended for extensive modifications, such as altering the nose's size, shape, or angle, providing the surgeon with better visibility and access to the nasal structures for more precise alterations.
Comparing Scarring with Open and Closed Techniques
The potential for visible scarring distinguishes open and closed rhinoplasty.
Closed rhinoplasty, with all incisions inside the nostrils, leaves no external scars, a significant advantage for those wary of post-operative scarring.
Open rhinoplasty involves a columellar incision, potentially resulting in a small, discreet scar. However, skilled surgeons can strategically place the incision, making the scar barely noticeable.
Recovery Time After Surgery
Recovery from rhinoplasty typically takes between one to two weeks, with the majority of swelling and bruising subsiding during this period.
It's important to note that while the initial recovery is relatively quick, the nose will continue to subtly refine and settle for up to a year or more after surgery.
This is part of the body's natural healing process and is a crucial factor to consider when evaluating the final results of the procedure.
Staying at Clinic After Open or Closed Rhinoplasty
Whether you undergo an open or closed rhinoplasty, it's standard procedure to remain at the clinic for a few hours after surgery for monitoring.
This allows the medical team to ensure you're recovering well from the anesthesia and the procedure itself.
Depending on the complexity of the surgery and your overall health, an overnight stay may sometimes be recommended. Your surgeon will discuss this with you during your pre-operative consultation.
Follow-Up Care and Post-Op Instructions
After the procedure, your surgeon will provide detailed post-operative instructions to facilitate your recovery. These instructions may include advice on how to care for the surgical site, medications to apply or take orally to aid healing and reduce the risk of infection, and when to follow up with your surgeon.
It's crucial to keep your head elevated and avoid any strenuous activities in the first few days following surgery. You'll also need to avoid blowing your nose for a week or so until the tissues heal.
Recovery Tips for Healing and Reducing Risks
To speed up recovery and reduce the risk of complications, it's important to follow your surgeon's post-operative instructions carefully. Smoking and alcohol consumption should be avoided, as they can delay healing and increase the risk of complications.
Maintain a healthy diet to support your body's healing process and stay hydrated. Avoid wearing glasses or sunglasses that rest on the bridge of your nose for at least six weeks to prevent pressure on the healing tissues.
Risks Associated With Both Types of Surgery
As with any surgical procedure, both open and closed rhinoplasty come with potential risks. These may include infection, bleeding, adverse reaction to anesthesia, and the need for revision surgery.
Specific to rhinoplasty, there's also the risk of difficulty breathing through the nose, numbness, nose asymmetry, and dissatisfaction with the aesthetic outcome.
It's important to discuss these risks with your surgeon during your consultation. Choosing a board-certified plastic surgeon with extensive experience in rhinoplasty can significantly minimize these risks.
Open and Closed Rhinoplasty FAQs
How long does the surgery take?
The length of the surgery depends on the complexity of the case. However, typically, open rhinoplasty takes longer than closed rhinoplasty due to the additional step of making an incision on the columella. The procedure for rhinoplasty lasts about 2-3 hours, and most patients can return home afterward.
Will I have a visible scar after rhinoplasty?
With closed rhinoplasty, all incisions are made inside the nostrils, so there are no visible scars. Open rhinoplasty may leave a small scar on the columella, but this is usually inconspicuous once fully healed.
How long will it take for swelling to subside after rhinoplasty?
Most of the swelling will subside within the first few weeks after surgery. However, minor swelling may persist for several months, and the final shape of your nose will not be apparent for a year or more.
Can I exercise after rhinoplasty?
It's recommended to avoid strenuous activities and exercise for at least three to four weeks after surgery to prevent bleeding, swelling, and bruising. Your surgeon will advise you on when it's safe to resume these activities.