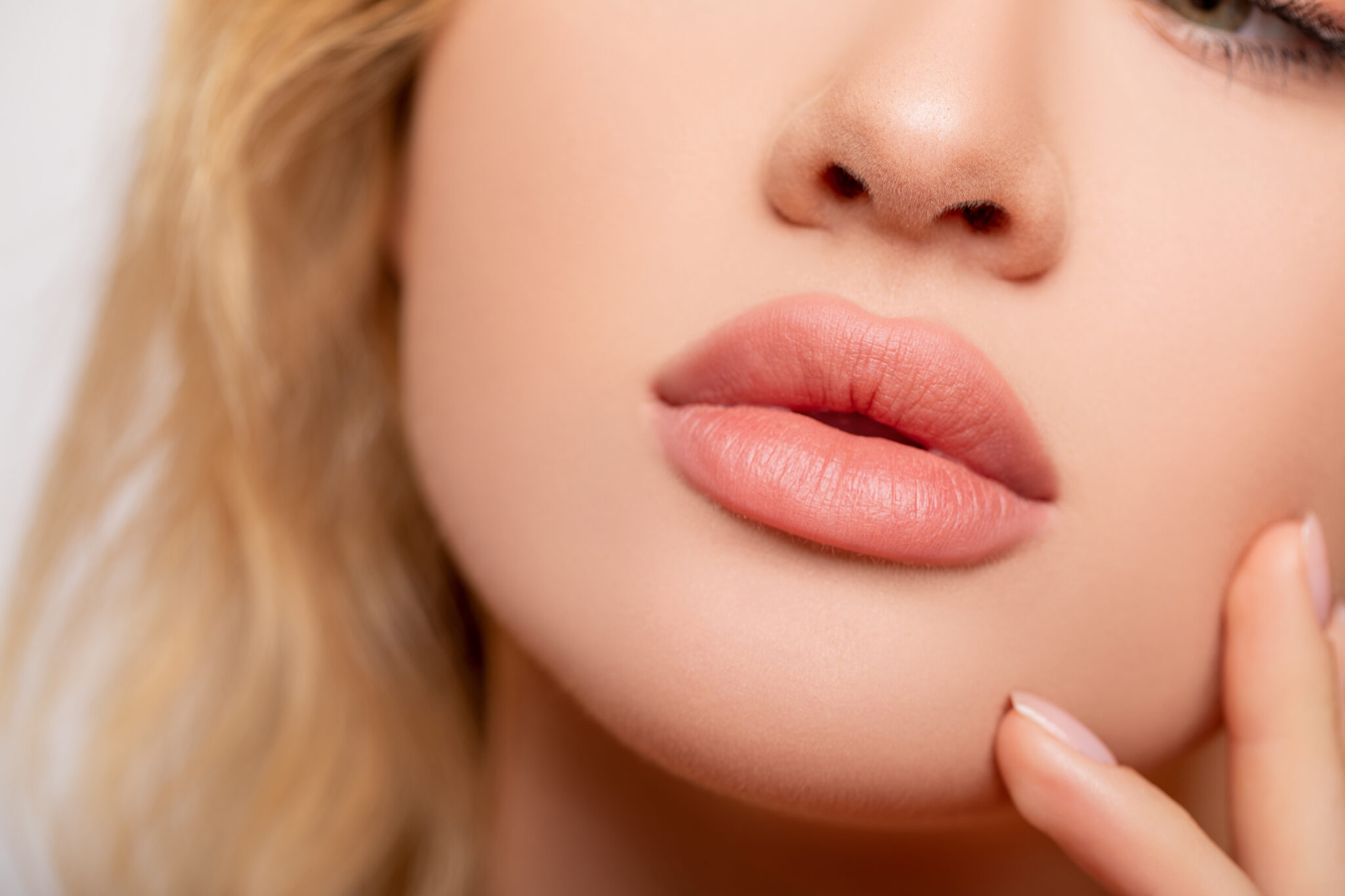 Looking for plumper lips? Then you might want to explore lip fillers; a type of cosmetic treatment that can enhance your natural pout. This straightforward procedure involves a quick injection of fillers to change the shape and volume of your lips, giving you a fresh new look. But hold up, there's more to it than that. Things like cost, recovery time, and desired results can vary from person to person. Plus, you'll need a repeat appointment every so often to keep those lips looking lush. Ready to dive into the world of lip fillers? Let's do this!
Understanding the Process of Lip Fillers
The process of lip fillers, a type of cosmetic surgery, begins with a consultation with the doctor to discuss the desired outcome and choose the right treatment. The injections are performed on an outpatient basis with a numbing agent to reduce discomfort. Dermal fillers are carefully injected into the lips, enhancing their shape and volume. The procedure is quick and can transform your look, though it's not permanent and may require future sessions.
The cost, benefits, and recovery time vary, so a thorough consultation is advisable. After the procedure, some swelling or bruising may occur but typically subsides within days. Always consult a qualified practitioner for any medical procedure to avoid complications.
The Importance of Aftercare Post-Lip Fillers
Following lip filler aftercare instructions from your provider is crucial to reduce the risk of complications post-procedure. Adherence to the instructed aftercare serves not only a preventive role but also enhances the effective result of lip augmentation. Providers insist on specific post-lip filler steps for a reason, as they help manage any risk of swelling, pain, or infection. The success of your augmentation greatly relies on your responsible follow-through, ensuring durable and satisfactory results. If you skip any lip filler aftercare instructions, you run the risk of obstructing the smooth integration of fillers in your lip tissue, compromising your desired look. The choice to take care of your lips post-fillers should be as measured as the decision to get the augmentation, making a significant impact on the outcome. Drastic consequences may not be the norm, but avoiding them is as simple as maintaining aftercare discipline, and increasing the longevity and quality of your lip fillers' results, underpinning the promise of the procedure.
Avoiding Alcohol Post-Lip Fillers
It's crucial to abstain from alcohol consumption after you receive lip filler injections. Alcohol acts as a blood thinner, which can heighten the risk of bruising and swelling at the injection sites. Moreover, your provider would advise against alcohol for at least 24 hours after the procedure.
Discuss any concerns with your provider beforehand for a safe and successful treatment. About fillers, their effect may vary with lifestyle habits such as alcohol consumption. Therefore, the key is to understand the risks associated with alcohol post-treatment and work with your provider to manage these.
The Role of Blood Flow and Lip Fillers
Understanding the effects of blood flow and blood pressure in swelling after lip fillers is essential. A spike in blood flow can result in discomfort and swelling. When the heart rate increases, it may boost blood flow and, subsequently, swelling as well. The blood pressure also affects how much discomfort a person experiences. Higher blood pressure can lead to severe pain. Pain management is crucial post-lip fillers. Although temporary, discomfort can cause distress.
The measures we take, such as applying ice or prescribing pain medication, ease the blood flow and relieve the pain. These measures help in keeping the swelling under control and reduce any severe pain. They work by reducing the blood flow to the area, thereby helping in managing the discomfort more effectively.
If the pain persists, it's crucial to consult with the doctor immediately. Post-lip augmentation care is essential to prevent complications and manage pain effectively.
Factors Affecting the Healing Process After Lip Fillers
Recovering from lip fillers varies based on several factors. Body temperature can influence healing; hot temperatures may slow it down, so maintaining a comfortable temperature is advisable. Staying hydrated helps speed up recovery, as water promotes flexible skin and reduces swelling. Post-procedure activities matter; avoiding strenuous exercise for at least 24 hours can prevent increased swelling and bruising. Each person's healing process is unique, so pay attention to your body's response and adjust your behaviors for a smoother recovery. Factors affecting healing include body temperature, hydration, and post-procedure activity level.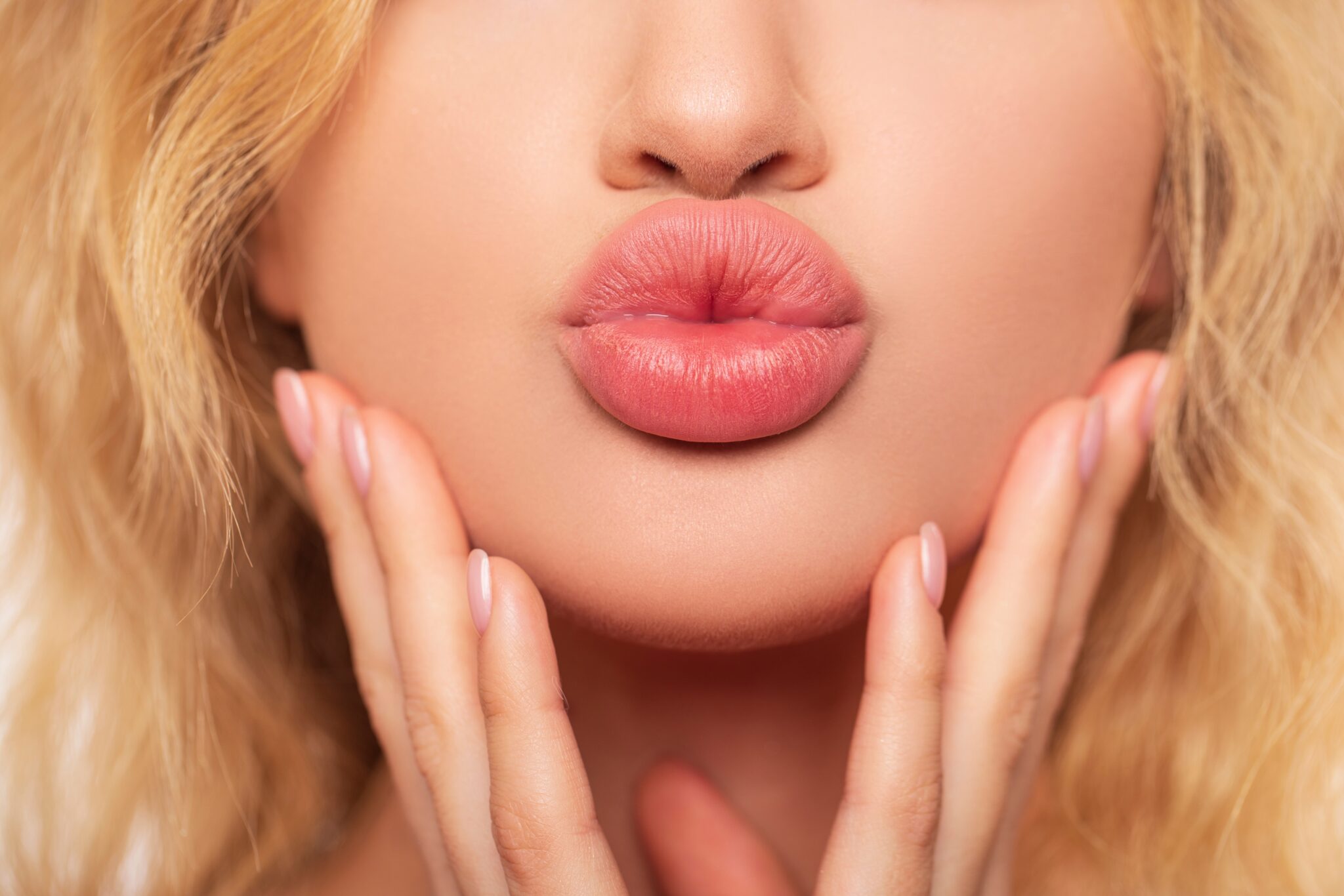 Food Choices After Lip Fillers: Dos and Don'ts
As part of the aftercare procedure of lip filler augmentation, your food choices play a significant role. We advise patients to avoid salty foods as they may exacerbate swelling. Sugary foods are also harmful as they can prolong inflammation. Spicy foods and hot sandwiches might lead to discomfort or even damage.
Conversely, the consumption of easy-to-eat foods is highly encouraged. Opt for soft foods that require less chewing to avoid straining your tender lips. Remember, the key to fast healing and maintaining the results of lip fillers lies in your food choices, enabling speedy recovery while reducing the risk of complications.
Dos: Easy-to-eat foods
Don'ts: Salty foods, Spicy foods, Sugary foods, Hot sandwiches.
Rehydration and Lip Fillers: Water or Alcohol?
Post-lip filler injections, hydration plays a vital role in smoothing and maintaining the injected area. We advise drinking plenty of water, avoiding alcohol-based drinks, and using ice cubes for relief. The choice between water and alcohol is simple.
Water aids in hydrating the tissues and skin, making your lip fillers look and feel better. Alcohol, on the other hand, can result in dehydration and may complicate healing, making lip fillers look less appealing.
It's important to follow these recommendations for optimum results after lip enhancement procedures.
Appearance and Sensations After Lip Fillers Procedure
With lip fillers, the appearance of your pout significantly alters. Post lip filler procedure, your lips may increase in volume and offer a plump look. Such dermal fillers reshape the lips, refining their natural contours. However, during the initial days, due to swelling, the skin around the mouth might appear fuller.
White spots may also surface immediately after lip injections but often fade away after a few days. Along with visual changes, sensations vary as well. You may experience a slight numbness in the initial phase that dissipates over time. In rare cases, lip fillers can cause lumps or irregularities in the skin, but these are usually temporary.
In conclusion, your desired youthful appearance after lip fillers depends on the filler's type, injection method, and your skin's response. Monitoring changes in your lips' appearance and feeling will help ensure a successful procedure.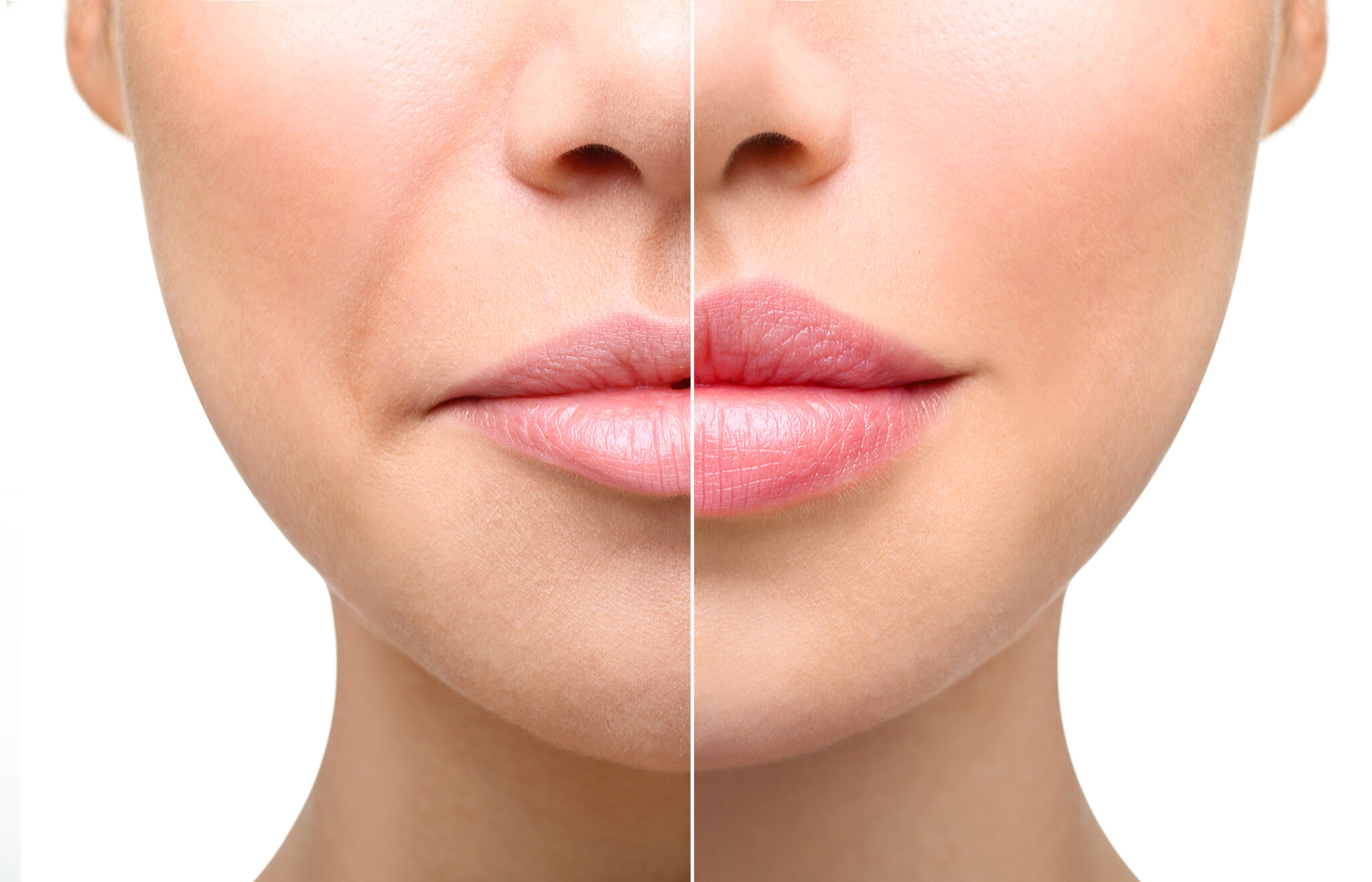 Tips for Speedy Lip Fillers Recovery
Recovering from lip filler injections is vital for optimal results. Follow your provider's guidelines to reduce pain and swelling. In case of severe pain, your provider can prescribe painkillers. Applying a cold towel to your lips and avoiding excessive touching of the injection sites can help minimize swelling and irritation. While complications are rare, if pain or swelling persists beyond a few days, consult your provider for prompt assistance. These steps expedite your recovery, ensuring the desired results.
Long-Term Care Post-Lip Fillers
Lip care after augmentation is crucial. Use hyaluronic acid-enriched lip balms and liners to enhance filler effects and create defined edges. Consider antiviral treatment to prevent infections. Lip flips offer similar results with less hyaluronic acid but still require post-treatment care like hydration and sun protection. To maintain contour and plumpness long-term, use moisturizing and protective lip products. Prioritize non-drying, replenishing lip balm post-augmentation.
When to Return to Normal Activities Post-Lip Fillers
After lip fillers, follow your provider's guidance for recovery. Avoid hot beverages for a few hours and expect changes in lip sensation. Light activities can resume within hours, while strenuous ones should wait for a few days. Consult your provider for filler-specific recovery details. Lip flips typically allow an immediate return to normal activities. Always rely on your provider's advice for post-treatment care.
Potential Risks and Complications of Lip Fillers
Lip fillers, a popular cosmetic treatment, carry risks arising from unsanitary conditions or improper administration. Infections can result from non-sterile environments. Continued use may harm the skin and health, and even hyaluronic acid-based fillers carry some risk. To minimize these risks, choose a certified medical professional experienced in cosmetic treatments. Lip fillers require repeat visits, increasing the risk of infection. Understand that results vary among individuals and set realistic expectations. Prioritize a hygienic environment, a certified provider, and awareness to reduce complications and achieve desired outcomes.
If you're interested in exploring lip filler treatments further or have questions, please visit our contact page. Your journey to the perfect pout begins with trusted professionals such as Dr. Agarwal, Dr. Maloney, or Dr. Holmes, who prioritize your beauty and health. Don't hesitate to contact us today!