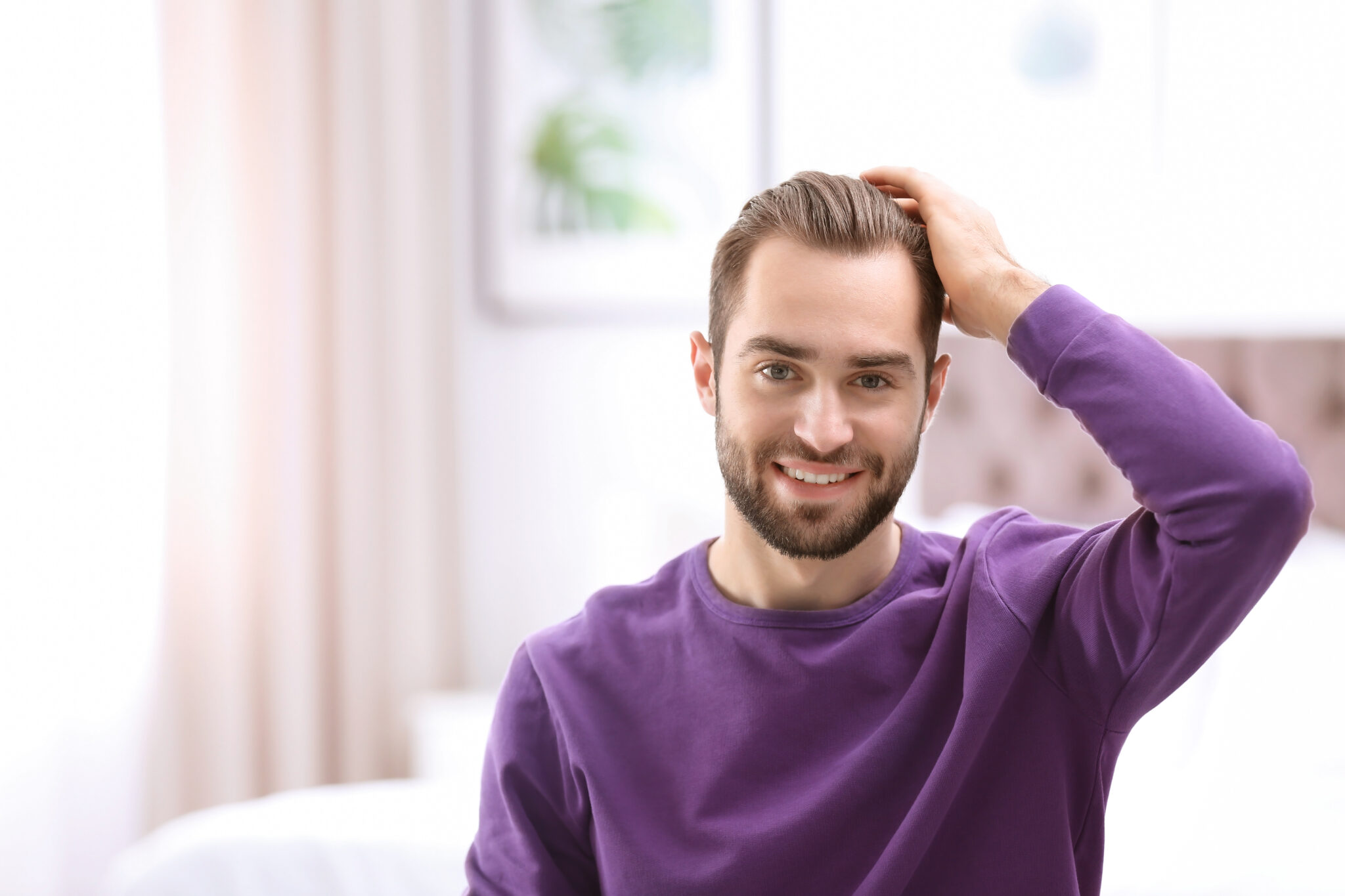 Follicular Unit Extraction (FUE) and Follicular Unit Transplantation (FUT) are popular hair transplant methods that involve transplanting individual hair follicles from a donor area to combat hair loss.
FUE, a modern method, extracts individual follicles, resulting in minimal scarring and faster healing.
FUT, or strip surgery, involves removing a strip of hair-bearing skin from the donor area, dissecting it into follicular units under a high-powered microscope, and transplanting them.
In this comprehensive guide, we will explore FUT vs. FUE hair transplant methods, providing in-depth information to help you decide which procedure is the ideal fit for your unique hair restoration needs.
What is Hair Transplantation?
Hair transplantation is a surgical procedure that is predominantly used to treat hair loss. The treatment involves removing hair follicles from a part of the body where the hair is more resistant to hormonal hair loss and transplanting them to areas where hair loss has occurred. The goal of hair transplantation is to restore the growth of hair in areas affected by hair loss or thinning.
Types of Hair Transplants: FUE vs. FUT
FUE and FUT are minimally invasive hair transplant techniques performed using a local anesthetic.
In the FUE technique, individual hair follicles are carefully taken from the area intended for donation before being relocated to the area experiencing hair loss. This method is more time-consuming but leaves minimal scarring and has a shorter recovery time.
In FUT, a section of the scalp is taken from the donor zone, and the hair follicles are then individually isolated and moved to the area experiencing hair loss. This method requires less time and is more cost-effective but leaves a linear scar.
Key Difference between FUE and FUT
The key difference between FUE and FUT lies in the method of extraction. In FUE, individual hair follicles are extracted directly from the scalp, whereas in FUT, a strip of skin containing multiple hair follicles is removed. This results in a more visible scar in FUT compared to the minimal scarring in FUE.
Follicular Unit Extraction (FUE) Explained
Follicular Unit Extraction (FUE) is a modern hair transplant method that works with individual donor hair follicles.
How Does it Work?
The first step in a FUE hair transplant is for the surgeon to shave the hair at the back of the patient's head. Using a microneedle, the surgeon then makes tiny circular incisions around individual follicles in the donor area. These follicles are then carefully removed and stored in a preserving solution until they are transplanted. The surgeon then makes tiny puncture holes in the recipient area and carefully places each follicle into these holes.
Benefits of FUE Hair Transplantation
FUE has several benefits, including:
A shorter recovery time compared to FUT, with most patients returning to regular activities within a week
Leaves minimal scarring, allowing patients the flexibility to wear shorter hairstyles post-procedure
Ideal for patients who require a smaller number of grafts or those who prefer a less invasive procedure
Risks and Side Effects
Like any surgical procedure, FUE has potential risks and side effects. These can include infection, bleeding, swelling, numbness, or lack of sensation in the treated areas of the scalp. In some cases, the transplanted hair may not look as natural or as dense as desired. However, with a skilled and experienced hair transplant surgeon, these risks can be minimized.
Strip Surgery (FUT) Explained
Also referred to as strip surgery, Follicular Unit Transplantation (FUT) is an alternative and efficient method for hair restoration. FUT involves excising a strip of scalp from the donor area, typically from the sides or back of the head.
How Does it Work?
To begin a FUT surgery, the surgeon extracts a strip of scalp containing hair follicles from the donor area. The size of the scalp strip extracted depends on the total number of grafts required. That skin strip is meticulously examined under a high-power microscope and divided into single follicular units, which typically consist of one to four strands of hair.
Meanwhile, the surgeon prepares the recipient area by creating tiny incisions where the grafts will be placed. The follicular units are then inserted into these incisions. The donor area is sutured, leaving a linear scar that is typically covered by the patient's existing hair.
Benefits of FUT Hair Transplantation
FUT has several advantages, which include the following:
It has a high graft survival rate, as the protective tissue around the follicular units remains intact during extraction
FUT allows the surgeon to transplant a large number of grafts in one session, making it suitable for patients with extensive hair loss
It is more cost-effective than FUE, making it a popular option for many patients
Risks and Side Effects
Potential risks and side effects of FUT include pain or discomfort in the donor area, swelling, and the risk of infection.
A noticeable side effect of FUT is the linear scar left in the donor area, which can be unsightly if the patient wears short hair. However, with proper aftercare, these risks can be minimized, and skilled surgeons take great care to minimize the scarring.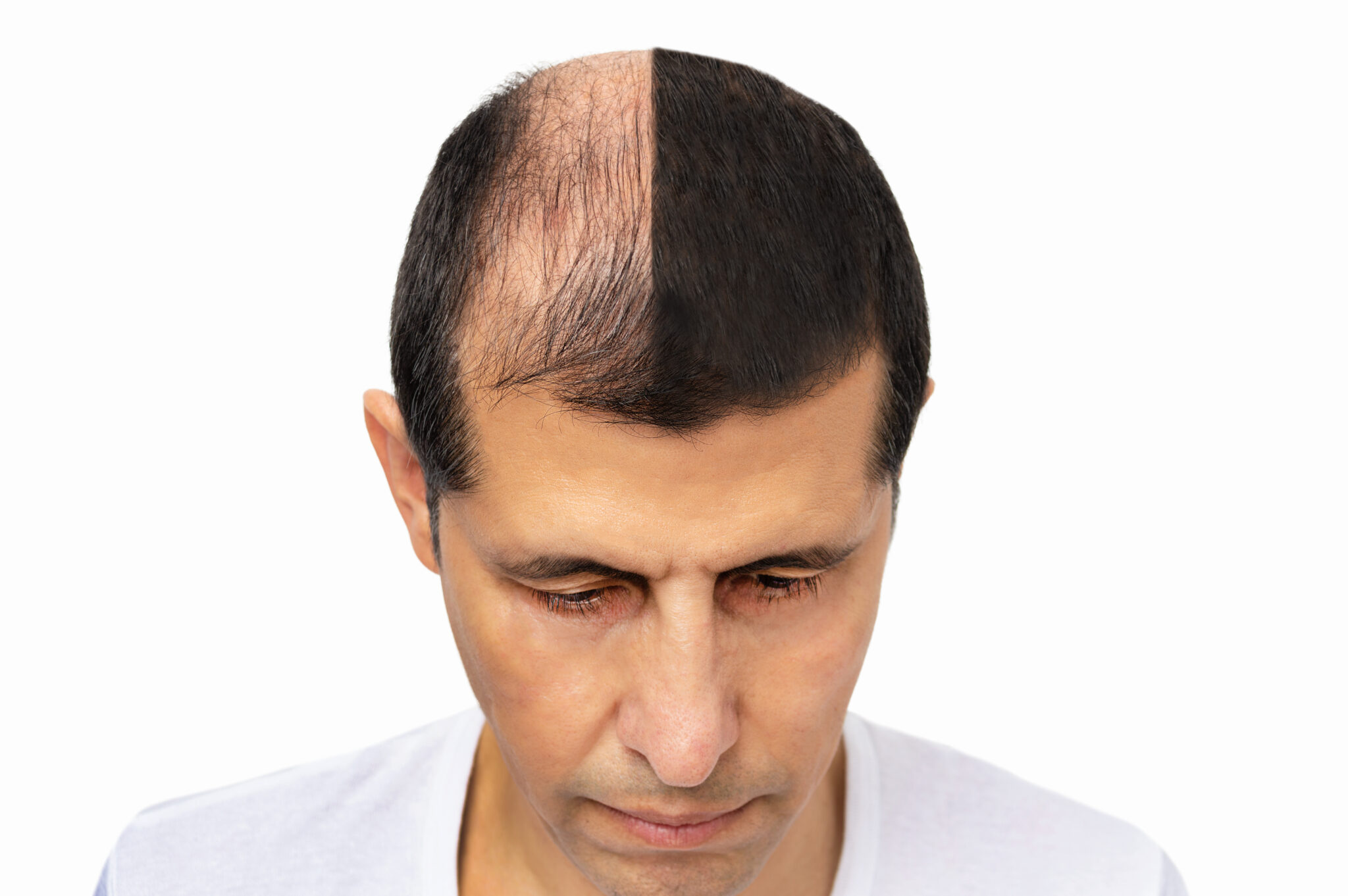 Cost Comparison: FUE vs. FUT
When considering hair restoration options, cost is often a significant factor.
When comparing FUE vs. FUT hair transplant procedures, FUE is generally more expensive than FUT. This is primarily due to the meticulous nature of the procedure, as it requires the individual extraction of hair follicles, which is more time-consuming than the strip method used in FUT.
The cost for FUE and FUT can vary greatly, depending on the complexity of the procedure and the surgeon's expertise. You will get an accurate estimate at your consultation that is based on your specific needs and goals.
Aftercare for Each Procedure
Aftercare is vital for successful hair transplants. Post-surgery, patients should avoid strenuous activity for a week but can resume regular activities after a few days.
You will be given specific instructions on how often to wash and condition your hair and what products to use. The grafts will also need to be sprayed with a saltwater solution to keep them moist and minimize crusting.
Patients should avoid direct sunlight and hair styling products until the scalp heals. Regular check-ups with the surgeon are necessary to monitor hair growth and address concerns.
Why Choose Dr. Anurag Agarwal?
Dr. Anurag Agarwal, a board-certified facial plastic surgeon, is the owner and medical director of the Aesthetic Surgery Center in Naples, Florida. Dr. Agarwal, Dr. Maloney, and Dr. Holmes offer extensive experience in hair transplants and are committed to giving their patients natural-looking results, making them a trusted choice for hair transplant procedures. Schedule a consultation today to learn more about hair transplants and which method is right for you.