An endoscopic facelift, also known as a mini facelift, is an advanced form of cosmetic surgery that can help address moderate signs of aging in the face and neck area. Unlike traditional facelifts which involve large incisions and long recovery times, this technique uses minimal incisions and tiny surgical instruments to lift the soft tissues, tighten internal structures, and restore a more youthful appearance. This procedure is typically performed by a board-certified plastic surgeon who specializes in endoscopic techniques.
The benefits of choosing endoscopic facelift surgery over a traditional one are numerous. For starters, the procedure requires fewer incisions which results in minimal scarring on the skin. Recovery time is also significantly shorter since the endoscopic technique does not require extensive cutting or stitching. In addition, patients may experience less bruising and swelling than with other types of facial surgery. Finally, since only very small tools are used during an endoscopic facelift procedure there is less risk of infection compared to traditional surgeries.
Overall, an endoscopic facelift provides many benefits when compared to traditional methods including shorter recovery time, minimal scarring, and reduced risk of infection. If you are interested in refreshing your look but don't want to go through a major cosmetic surgery process then consider talking to your board-certified plastic surgeon about whether this type of procedure might be right for you.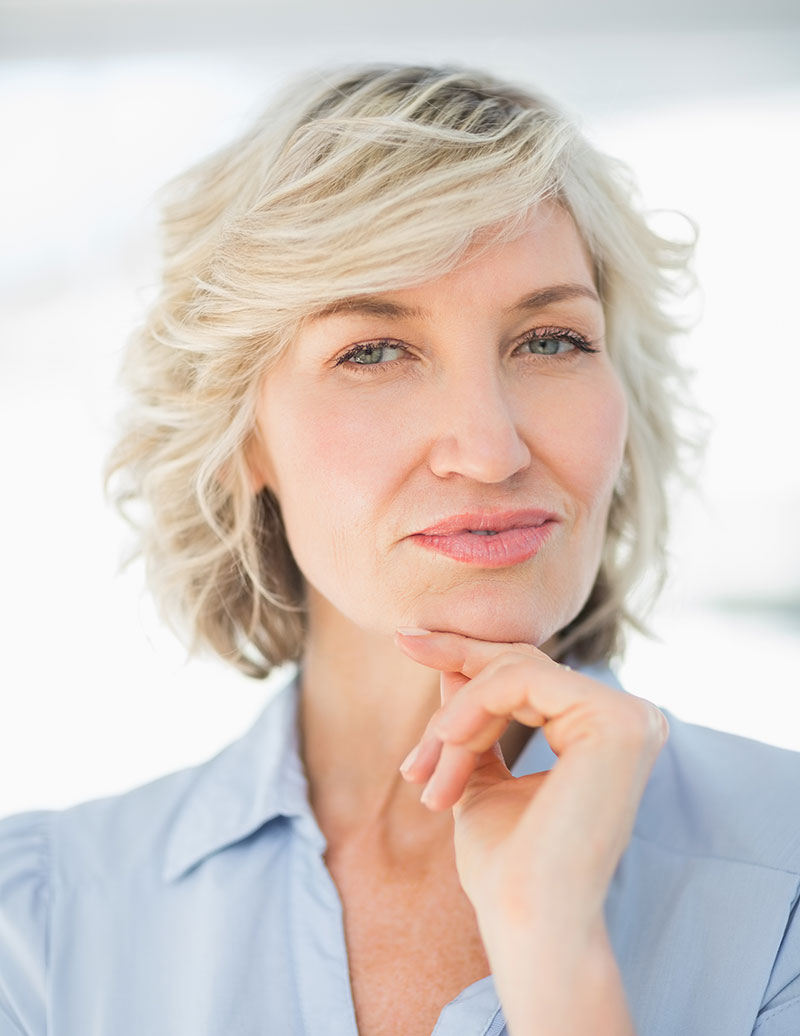 Endoscopic Facelift Procedure
The endoscopic facelift procedure is a facial rejuvenation procedure that uses an endoscope to perform minimally invasive surgery. The endoscope—a thin, flexible tube with a light and camera at the tip—allows the surgeon to view the facial skin, fatty tissue, and underlying facial skeleton. During the procedure, the surgeon can use specialized instruments to elevate and reposition sagging skin tissues, remove wrinkles and frown lines, reduce fat deposits in certain areas of the face, and tighten any lax muscles.
For middle-aged patients who are considering an endoscopic facelift, it is important to have realistic expectations about what can be achieved with this procedure. While this technique will lift certain soft tissues of the face as well as reduce wrinkles and lines from aging, it cannot erase all signs of aging like more invasive techniques such as a traditional facelift or browlift.
The actual surgical technique utilized during an endoscopic facelift depends upon each individual patient's needs and desired outcome. Generally speaking, however, small incisions are made near or behind the hairline before special instruments are inserted to manipulate the underlying tissues. Afterward, any excess fat may be removed through liposuction if necessary. Bandages or dressings may then be applied before you are sent home with instructions on how to care for your wounds while they heal.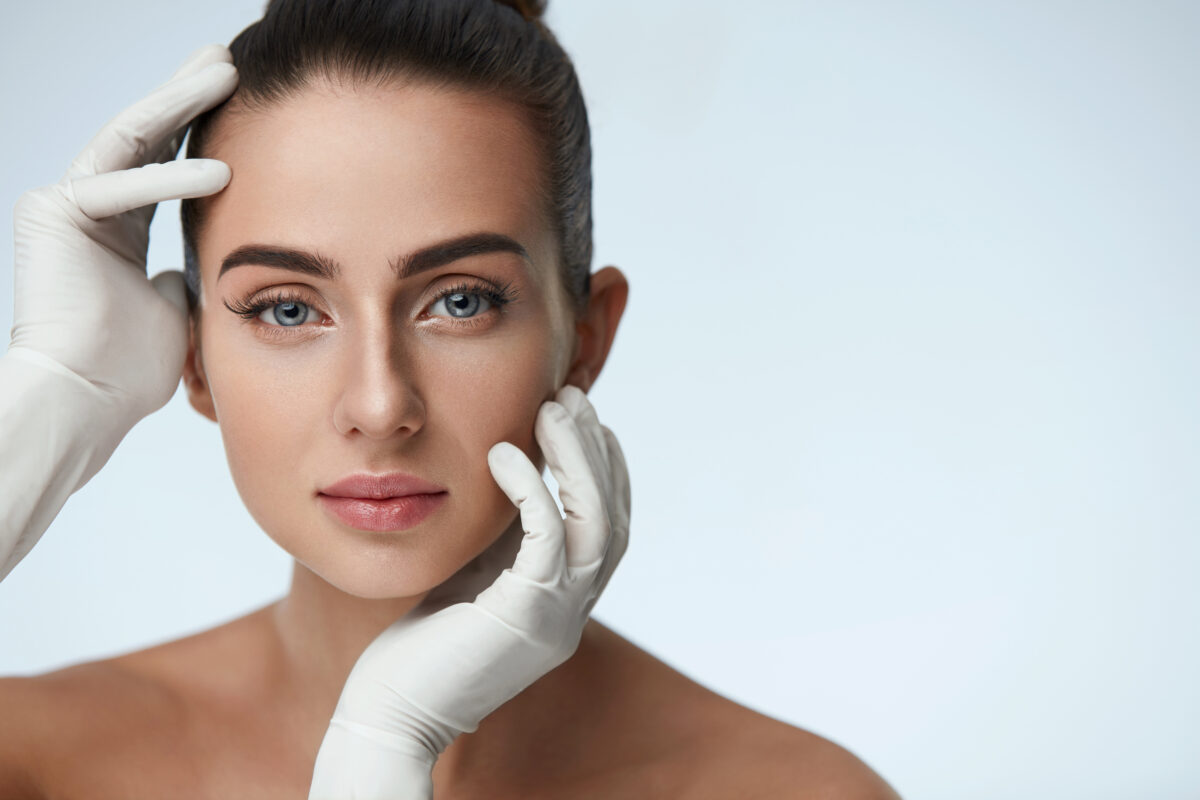 Endoscopic Facelift Benefits for Your Image
An endoscopic facelift offers many advantages over conventional facelift techniques and more invasive procedures. With endoscopic-assisted facelifts, incision lines are much shorter than with conventional methods, resulting in less dissection of the skin's plane and a more comfortable recovery process. Additionally, endoscopic lifts result in fewer visible incision lines and scarring because only tiny tools are used to manipulate the underlying tissues. This technique is ideal for treating loose skin around the jawline, neck area, and upper eyelid while also providing facial rejuvenation by smoothing out deep wrinkles and restoring a more youthful appearance to the face and its contour. Furthermore, this procedure has a lower complication rate than traditional facelift techniques and can be performed by experienced cosmetic surgeons who specialize in endoscopic techniques. All of these factors combine to make an endoscopic facelift an attractive option for those looking to reverse signs of aging without undergoing extensive surgery or long periods of downtime.
Best Candidates for an Endoscopic Facelift
While the endoscopic procedure can provide terrific facelift results for nearly any patient, there are some circumstances that are ideal for treatment with this method. Individuals with moderate facial imperfections caused by excess fat tissue and weakened facial muscles are considered ideal for endoscopic facelift surgery. Typically, these patients may be experiencing sagging cheeks, visible lines around the nose, and thin lips that turn down. Their skin is often still supple and without significant sagging, although the process may have begun.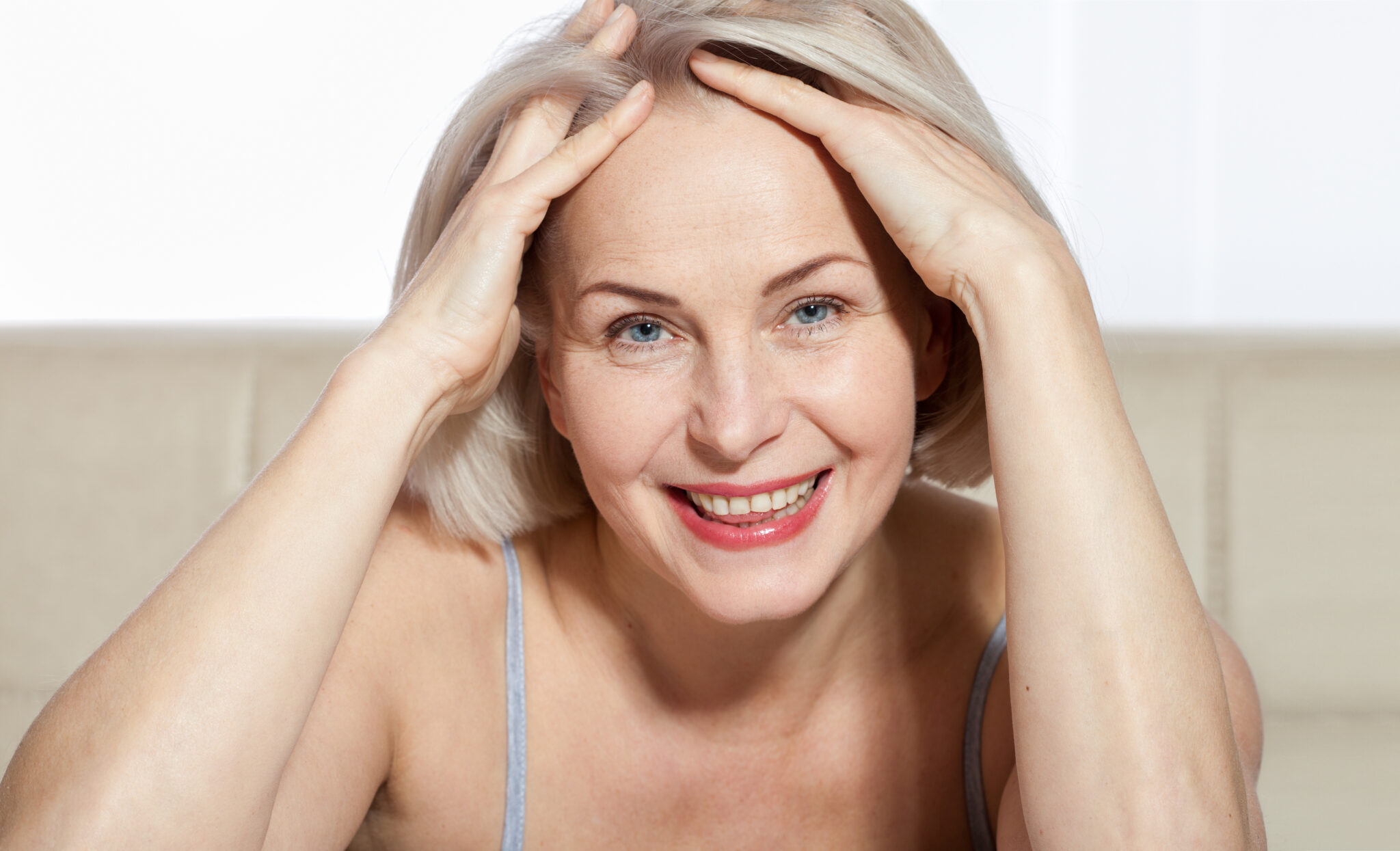 Benefited Areas from an Endoscopic Facelift
Rejuvenating the Forehead, Eyebrows, and Eyes
An endoscopic facelift is a cosmetic procedure that can help to rejuvenate the forehead, eyebrows, and eyes. The endoscopic approach involves making small incisions in the hairline, near the temples, and through which a tiny camera is inserted to provide your surgeon with an unobstructed view of facial tissue beneath the skin, allowing for precise adjustments. This minimally invasive technique is an ideal choice for patients who are looking to make subtle improvements in their appearance, without having to undergo more extensive surgery.
With an endoscopic forehead lift, excess skin on the upper brow area can be removed and underlying tissue tightened for a smoother contour. This type of eyebrow lift can also help improve drooping eyelids by addressing the sagging brows that create this appearance.
In addition to treating drooping eyelids, an endoscopic facelift can also address sagging eyelid skin with an upper lid blepharoplasty. In this procedure, excess fat or skin is surgically removed from around the eyes and muscles are tightened resulting in a more refreshed look. Lower lid blepharoplasty may also be combined with this treatment if necessary.
Rejuvenating Cheeks and Nasolabial Folds
The endoscopic facelift offers a rejuvenating solution for cheeks and nasolabial folds that have become loose over time due to aging or other factors. The procedure involves making small incisions around the hairline near the temples, through which a tiny camera is inserted to provide your surgeon with an unobstructed view of facial tissue beneath the skin. This allows for precise adjustments to be made that can help restore your facial structure and create a more youthful appearance.
For cheeks, an endoscopic facelift can improve sagging jowls for a smoother contour by tightening underlying muscles and removing excess fat tissue. This type of cheek lift can also help reduce creases around the mouth, known as nasolabial folds, for a more refreshed look. For those who experience deep furrows in their cheeks, along with sagging jowls, entire cheek lifts may be required. These involve lifting the skin from deeper layers of the face in order to achieve optimal results.
Reducing Neck Lines
We understand the importance of facial rejuvenation and how an endoscopic facelift can improve many areas of the face. One particular area that can be improved with an endoscopic facelift is reducing necklines. Necklines are caused by a combination of aging, genetics, sun exposure, and lifestyle choices. As we age, our skin loses elasticity, which leads to wrinkles and sagging skin around the neck area.
Endoscopic facelift surgery offers a solution for those looking to reduce or eliminate these signs of aging in the neck area. During this procedure, small incisions are made near the temples through which a tiny camera is inserted to provide surgeons with an unobstructed view of facial tissue beneath the skin. This allows for precise adjustments to be made such as tightening underlying muscles and removing excess fat tissue from around the neck area, which can help reduce sagging skin and create a more youthful appearance overall.
Smoothing Smile Lines around the Mouth
Smoothing out the lines around the mouth is one of the areas of facial rejuvenation that can be improved with an endoscopic facelift. The endoscopic approach allows for precise adjustments to be made beneath the skin, helping to reduce wrinkles and sagging facial folds, known as nasolabial folds, or smile lines for a more refreshed look. These pronounced signs of aging are caused by a combination of factors including genetics, sun exposure, lifestyle choices, as well as the gradual weakening of connective tissue in the face over time.
Endoscopic Facelift Cost
Endoscopic facelift cost can vary depending on the operative time, the surgical procedure being performed, and if any additional procedures such as an endoscopic brow lift or eyelid surgery are required. Generally speaking, the cost of an endoscopic facelift ranges from $5,000 to $12,000 (USD) for a full-face lift and can be done in one day of surgery with minimal visible scarring post-procedure.
A Smooth Endoscopic Facelift Recovery
Recovering from an endoscopic facelift typically takes anywhere from 7-14 days. Patients may experience bruising, swelling, and discomfort in the treated areas, which should subside within a few days post-surgery. It is important to follow all of your surgeon's instructions for aftercare during this time, such as getting plenty of rest and avoiding strenuous activities until fully healed. Additionally, it is recommended to wear a supportive face wrap during recovery for optimal results.
Endoscopic Facelift FAQs
How long is the "downtime" after an endoscopic facelift?
The average downtime for an endoscopic facelift is 7-14 days.
Will I have scarring from my procedure?
No, the incisions made during an endoscopic facelift are very small and typically heal with minimal visible scarring.
Do you recommend an endoscopic facelift?
Yes, an endoscopic facelift is a safe and effective way to reduce visible signs of aging and achieve a more youthful look.
Can I Have an Endoscopic Facelift If I Have Already Had A Facelift In The Past?
Yes, an endoscopic facelift can still be performed for patients who have previously had a traditional facelift.
Plan Your Endoscopic Facelift Consultation Today
To get more information about facelift Naples and how it might benefit you, contact the Aesthetic Surgery Center to book an appointment with Dr. Anurag Agarwal or Dr. Richard Maloney, our double-board-certified facial plastic surgeons. They have been featured on many of the major news networks, including ABC, NBC, and FOX, as recognized experts on a variety of facial plastic surgery topics. Dr. Agarwal and Dr. Maloney believe that educating and communicating with their patients are the keys to helping them achieve successful, natural-looking results. Book your appointment at the Aesthetic Surgery Center, located at 1175 Creekside Parkway #100 in Naples, FL, by calling (239) 594-9100 and discussing with us the facelift cost.