Non-invasive lip augmentation is a beauty treatment that increases both the volume and contour of the lips, bypassing the need for surgical intervention. This cosmetic procedure has gained popularity over the years due to its minimally invasive nature, flexibility, and the ability to adjust the results if desired. With this method, the patient can achieve fuller, plumper lips in a short amount of time, with minimal downtime.
The effects of noninvasive lip augmentation typically last anywhere from three to twelve months, depending on the specific technique used. Dermal fillers such as hyaluronic acid are extremely popular because they provide instant results that last for several months. Other methods, such as fat transfer or collagen induction therapy (CIT), may produce more long-lasting results but are more expensive and require multiple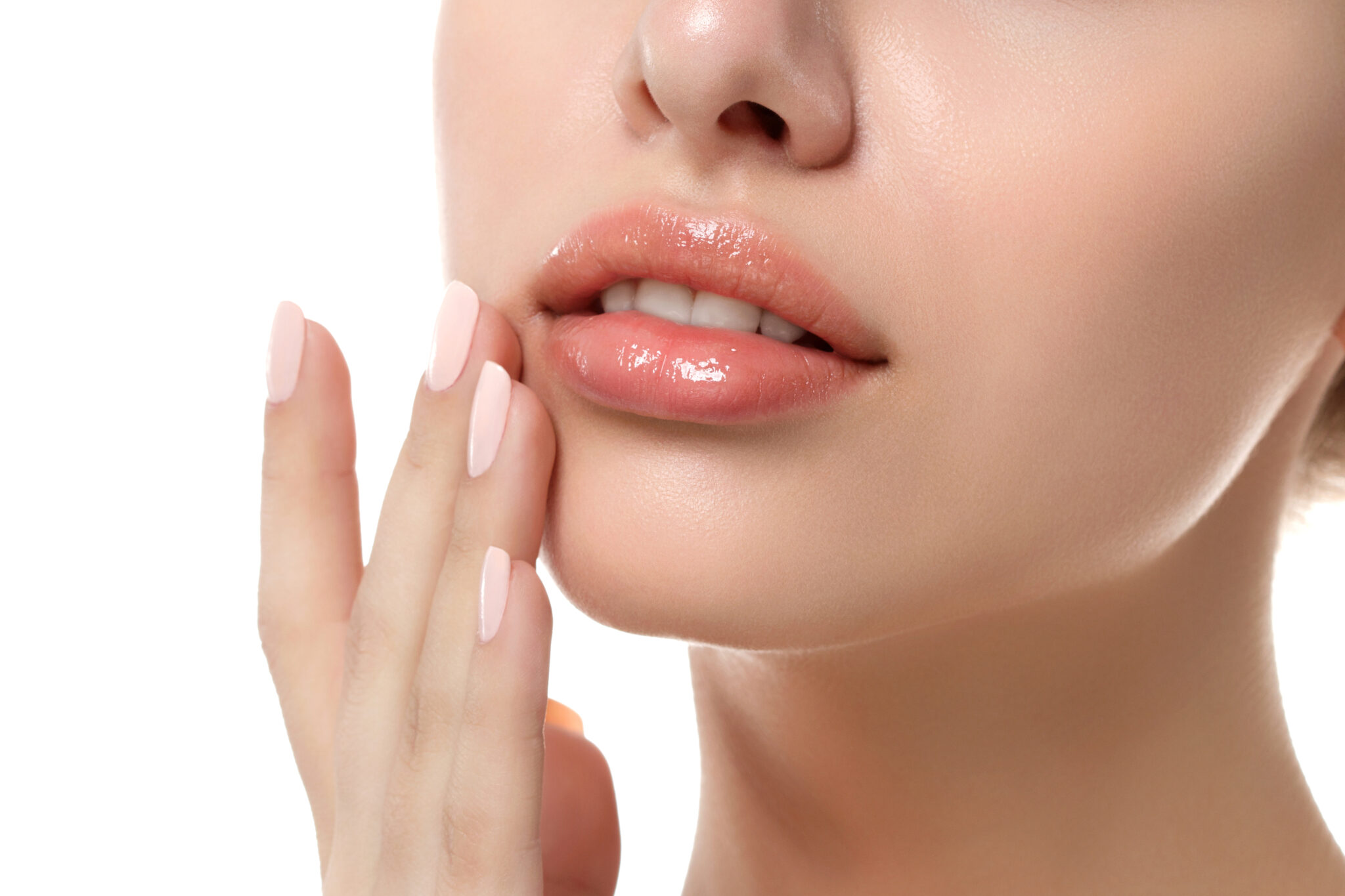 What is Non-Surgical Lip Augmentation?
Non-surgical lip augmentation, also known as non-invasive lip augmentation, is a popular option for those seeking to enhance their lip volume and shape without undergoing a surgical procedure. This lip augmentation technique boosts natural-looking volume to the lips by using hyaluronic acid-based dermal fillers. The fillers give a rejuvenated look by enhancing the lips' fullness and reducing the appearance of lines, such as nasolabial folds and marionette lines.
Benefits of Non-Surgical Lip Augmentation Procedure
One of the key benefits of non-surgical lip augmentation is the ability to customize the procedure to the patient's aesthetic concerns and desired level of volume.
During the lip augmentation consultation, the plastic surgeon will discuss the variety of fillers available for lip augmentation. These hyaluronic acid lip fillers not only add volume but also stimulate collagen production, leading to long-lasting and natural-looking effects.
In addition, augmentation with fillers is a safe treatment with minimal downtime, making it an effective option for patients who want to resume their normal activities shortly after the procedure. The injection process is quick, often completed in less than an hour, and the healing process is generally smooth.
Are You an Eligible Candidate for a Non-Surgical Lip Augmentation?
Non-surgical lip augmentation treatment can be performed on both men and women who wish to enhance the size and shape of their lips. Those in good general health who hold reasonable expectations for the outcome and are knowledgeable about possible risks and side effects are candidates for this treatment.
It's also important that candidates for non-surgical lip augmentation have a strong desire to improve the appearance of their lips, whether they are naturally thin, have lost volume due to aging, or are asymmetrical. However, a consultation with a qualified surgeon is necessary to determine if this procedure is the right option and to discuss individual goals and expectations.
Prepping for Your Non-Surgical Lip Augmentation Procedure
Before undergoing a non-surgical lip augmentation procedure, it's essential to prepare adequately. This preparation includes an initial consultation with your surgeon to discuss your expectations and concerns and to make sure you have a clear understanding of the procedure. During this consultation, your surgeon will evaluate your overall health, examine your lips, discuss the best treatment options for you, and create a treatment plan.
You may be advised to avoid certain medications or supplements that can increase bleeding or bruising, such as aspirin, ibuprofen, vitamin E, and fish oil, for about a week before the procedure. It's also recommended to stay hydrated and maintain a healthy diet leading up to the procedure.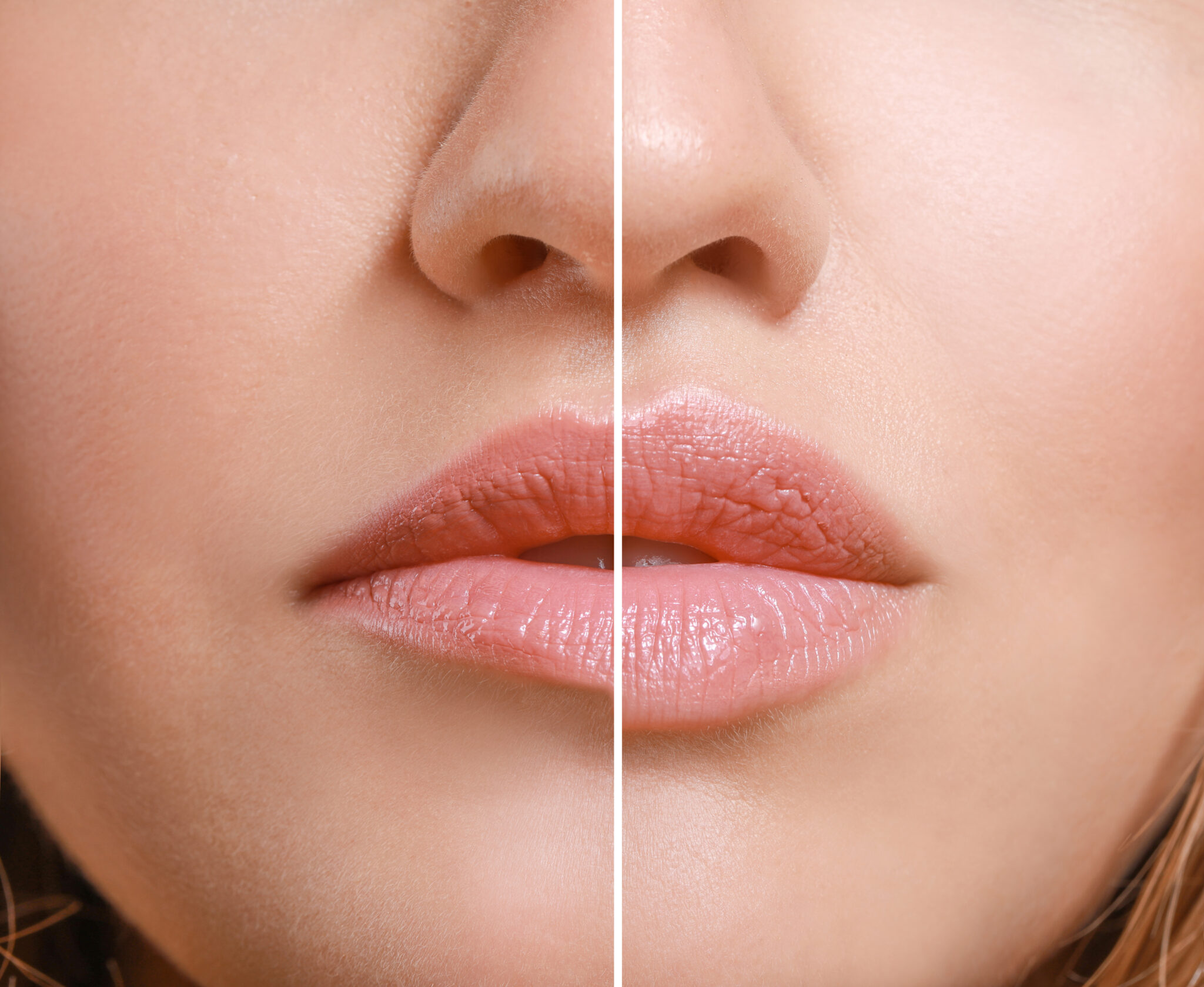 During the Non-Surgical Lip Augmentation Procedure
The non-surgical lip augmentation procedure is typically quick, and often completed in less than an hour. During the procedure, your surgeon will mark the areas to be treated and then inject the filler into your lips. You may feel a slight pinch or pressure during the injections, but this is generally well-tolerated.
Types of Fillers Used in Non-Surgical Lip Augmentation Procedures
Various types of fillers are used in non-surgical lip augmentation procedures, each offering different benefits. Popular hyaluronic acid-based fillers, such as Restylane and Juvederm, are optimal choices due to their natural look and feel, and the ability to dissolve them if necessary.
These lip fillers work by attracting water molecules, thereby increasing the volume of the lips. They also stimulate collagen production, which can provide longer-lasting results. The choice of filler will depend on your surgeon's expertise and your specific needs and preferences.
Types of Injection Sites Used in Non-Surgical Lip Augmentation Procedures
The injection sites for non-surgical lip augmentation procedures are typically determined by the patient's desired outcomes and the surgeon's expertise. The usual spots for injecting the filler are the boundary line known as the vermilion border around the lips and the philtrum, the vertical indentation at the center of the upper lip. Additional regions that could be focused on for injection consist of the Cupid's bow, the two curves on the upper lip, and the main flesh of the lip to amplify the overall volume.
Pain Management During the Procedure
Patient comfort is the top priority during non-surgical lip augmentation procedures. The injection process is made more comfortable with a local anesthetic if preferred. In addition, many hyaluronic acid-based fillers contain lidocaine, a topical anesthetic. Lidocaine works to numb the area, further minimizing any discomfort that may be experienced during the injection process. This addition to the hyaluronic acid filler not only enhances the comfort of the procedure but also contributes to the overall positive experience of the patient.
Post-Procedure Recovery Tips for a Smooth Experience
After non-surgical lip augmentation, ensuring a smooth recovery is essential. For the first 24-48 hours, steer clear of strenuous exercise to aid the healing process. To reduce swelling, consider using a cold compress on your lips intermittently during this initial recovery period. You should also avoid touching or massaging your lips to allow the filler to settle undisturbed.
In addition, stay well-hydrated and abstain from alcohol, and if you notice any unusual symptoms, promptly reach out to your surgeon for guidance and reassurance.
Understanding Possible Risks and Side Effects
While non-surgical lip augmentation is generally considered a safe treatment, it's still crucial to have a comprehensive understanding of the potential side effects, as any procedure involving substance injection carries risks.
Common side effects include temporary swelling, redness, and bruising at the injection sites, with some patients experiencing tenderness or a slight stinging sensation post-procedure. It's also possible for the lips to appear overfilled or asymmetrical, especially if the procedure is not performed by an experienced cosmetic surgeon with a thorough understanding of facial anatomy.
Less frequently, you may experience more severe side effects, such as allergic reactions to the hyaluronic acid gel or other components of the lip injection, the development of lumps or irregularities in the lips, potential infections, or even tissue loss due to a blocked blood vessel. Should you observe any of these pronounced side effects, it is important to promptly seek immediate medical assistance.