Looking into the mirror, you've probably noticed that your hairline isn't where it once was. Receding hairlines, a typical symptom of pattern baldness, can take a toll on one's self-esteem. However, the silver lining is found in the field of hair transplant surgeries. Picture this: repopulating a forest after it's been cleared. Hair transplant surgery, in essence, is similar—reviving what was once lost. Join us on this enlightening journey about hairline transplants for receding hairlines and their efficacy.
What's a Hairline?
Imagine standing at the edge of a dense forest, peering into a vast expanse of trees. In many ways, our hairline serves a similar purpose—it's the frontier where the rich forest of our head of hair begins, offering structure and frame to our face. But it's not just a simple line. A hairline can be as unique as our fingerprints. Some people are born with a perfectly straight hairline, while others might have an uneven hairline, adding distinct character to their features.
However, over time, this dense hair that creates the perfect hairline can thin out due to factors like pattern hair loss. Suddenly, that robust forest seems a bit sparse in places. As the hairline starts to recede, many seek refuge in procedures like hair restoration surgery. Why? For many, a receding hairline isn't just about aesthetics. A full, dense hair crowning our head is often associated with youth, vitality, and confidence.
What Causes Hairlines to Recede?
One of the most common questions asked by individuals who experience hair loss is, "Why is my hairline receding?" While many factors can contribute to hair recession, some key considerations stand out:
Genetics: Hereditary baldness is a primary cause for many. If your parents or grandparents had receding hairlines, there's a good chance you might face the same hair loss issues.
Hormonal Changes: Imbalances in hormones, especially DHT (Dihydrotestosterone), can influence hair loss. DHT can shrink hair follicles, hindering follicle growth and leading to thinner strands over time.
Stress: Chronic stress can play a pivotal role in disrupting healthy hair follicles and accelerating hair loss.
Lifestyle and Diet: A poor diet lacking essential nutrients can weaken hair follicles. Ensuring a balanced intake of vitamins and minerals can promote a healthy scalp and follicle growth.
Hair Care Practices: Overstyling, excessive heat, and harsh products can lead to hair recession. Treating your hair with care and opting for gentle products can help maintain healthy hair follicles.
Understanding the root cause of your receding hairline can be the first step in seeking effective treatment. While hereditary factors might be out of our control, there are still ways to combat and manage other hair loss issues.
But here's the real question: can we bring back the line?
How Can We Fix a Receding Hairline?
There is no known cure for a receding hairline, but certain methods, such as taking vitamin supplements and using prescribed medication, can help slow it down and promote hair growth. One increasingly popular solution with a high success rate is FUE hair transplant surgery.
How Effective Are Hair Transplants for Receding Hairlines?
For those grappling with the dilemma of a receding hairline, the question often arises: just how effective are hair transplants? Delving into the realm of hair transplantation procedures, we find a landscape rife with promise, innovation, and proven results.
Success Rates: Modern hairline surgeries, including the Follicular Unit Extraction (FUE), have exhibited high success rates. The precision involved in extracting and implanting hair grafts ensures that a majority of the transplanted hair grafts flourish in their new location.
Natural Results: A key advantage of the hair transplantation procedure is the pursuit of natural-looking outcomes. Since the procedure involves relocating an individual's hair grafts, the resulting growth aligns with the person's original hair texture and direction, making it nearly indistinguishable from the surrounding hair.
Longevity of Transplanted Hair Grafts: One of the standout benefits of hair transplantation is its lasting impact. Transplanted hair grafts, once settled, tend to be permanent. This means that barring unforeseen circumstances or underlying medical conditions, the hair you regain from the procedure is here to stay.
Comprehensive Approach: Modern hairline surgeries like follicular unit transplantation address the nuances of hair recession comprehensively. By focusing not just on the hairline but also on hair density and distribution, these procedures ensure a full, even regrowth.
However, as with any medical procedure, results can vary based on individual factors, including the quality of donor hair, the skill of the hair transplant surgeon, and post-operative care. Therefore, it's imperative to seek consultation and services from reputable clinics and surgeons experienced in hair transplantation procedures. This ensures that you garner the maximum benefits and enjoy a renewed sense of confidence with a restored hairline.
Which Hair Transplant Technique is the Best for Receding Hairline?
There are different hair transplant techniques available, with Follicular Unit Extraction (FUE) being one of the leading options. This technique provides seamless results by recreating the hairline and extracting hair graft units individually. Another technique that is often compared to FUE is Follicular Unit Transplantation (FUT).
What's FUE and How Does It Help to Treat Receding Hairlines?
When exploring the world of hair transplantation as a solution to hair loss and receding hairlines, you'll likely encounter various types of hair transplants. One prominent approach is Follicular Unit Extraction, commonly referred to as FUE. But what exactly is FUE, and how does it contribute to achieving a natural hairline and a lasting solution to hair loss?
Understanding the Process: Follicular Unit Extraction is a minimally invasive hair transplant procedure that excels in providing natural-looking results. Unlike other techniques, FUE doesn't involve the removal of a strip of scalp but rather the extraction of individual follicular units, which are then transplanted to the targeted areas.
Natural Hairline Design: One of the key benefits of FUE is its precision in creating a natural hairline design. Surgeons meticulously transplant the extracted follicular units, paying close attention to the direction and angle of the hair growth. This artistry ensures that the transplanted hairs seamlessly blend with the existing ones, resulting in an authentic-looking hairline.
Minimal Recovery Time: FUE boasts a relatively short recovery time compared to other types of hair transplants. Patients can often return to their daily routines within a few days, making it a convenient choice for those with busy lives.
Versatility: FUE is versatile and can be used to address various stages of hair recession. Whether you're dealing with a slight hairline issue or more extensive balding, FUE can be tailored to your specific needs.
Understanding the nuances of FUE and its role in addressing receding hairlines can help individuals make informed decisions regarding their hair restoration journey. Whether you're considering FUE or other types of hair transplants, consulting with a qualified specialist can provide valuable insights into the most suitable approach for your unique situation.
Is Getting a Hair Transplant Safe?
Hair transplant surgery is safe when performed by a trained, experienced plastic surgeon. Discomfort, swelling, and scalp inflammation may occur temporarily after the procedure. These are common side effects during the early stages of recovery and should not cause significant concern. However, it is important to avoid untrained doctors as they can lead to serious injuries and infections.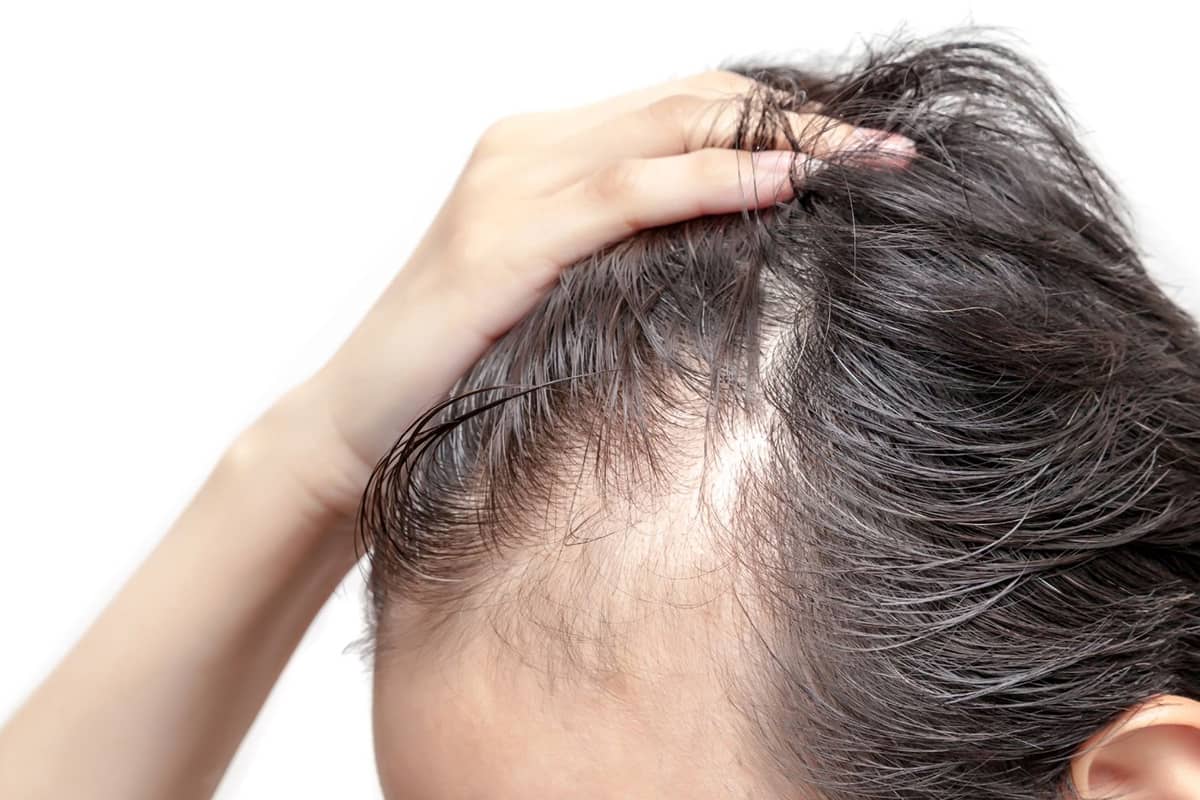 How Long Until My Hairline Looks Like It Used to?
Patience is the key here. After the transplant, the initial phase might see the transplanted hairs shedding. But don't be alarmed; it's part of the process. Over the subsequent months, as the hair growth phase kicks in, you'll see a gradual transformation. By the 8th to 12th-month mark, most patients witness a remarkable difference, taking them closer to their once youthful hairline.
In conclusion, for those considering hair transplant surgery, it is important to consult with a qualified specialist like Dr. Agarwal, Dr. Maloney, or Dr. Holmes to better understand the nuances and determine what approach may best meet their individual needs. With its natural-looking results, minimal recovery time, and versatility in treating various stages of hair recession, FUE offers an ideal solution for restoring your youthful hairline.