Undergoing otoplasty, also known as ear pinning surgery, can be a life-changing experience for individuals who seek to correct their ear shape or position. While the surgery itself is essential, the recovery period plays a vital role in achieving the desired outcome. In this article, we will delve into the various aspects of otoplasty aftercare, providing valuable insights on how to manage recovery time effectively for optimal healing.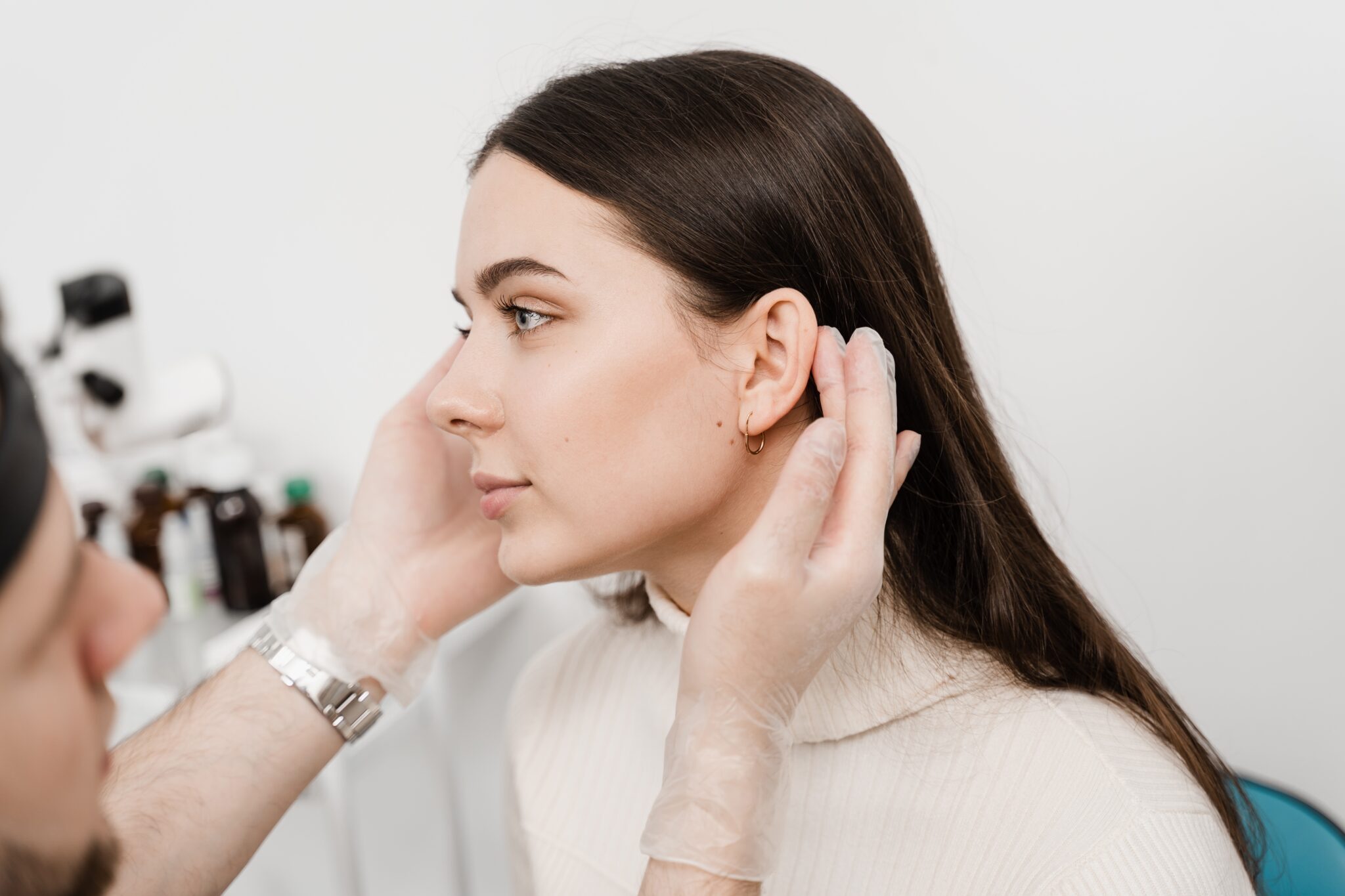 Understanding Otoplasty Recovery Time
Otoplasty recovery time is typically a two-week process but may vary depending on the individual and the surgical procedure. Immediately after cosmetic ear surgery, the patient should expect to experience some degree of pain, swelling, and bruising. During this initial phase, it is important to limit physical activity and avoid engaging in any strenuous activities. The patient should also refrain from touching or manipulating the operated area as this could cause infection or other complications.
After the first week following otoplasty surgery, most people are able to resume their normal activities with some precautions, such as avoiding contact sports and wearing compression bandages over the ears. It is important to be aware that residual swelling may remain for several weeks following the otoplasty procedure. To reduce this, patients are typically recommended to use ice packs over the ears and take hydrogen peroxide baths twice daily until all swelling has subsided. Additionally, keeping the ear canals clear and dry helps facilitate faster healing.
The First Day After Otoplasty
On the first day after otoplasty, a facial plastic surgeon will give the patient pain management instructions as well as instructions for wearing a headband at night to help with post-surgery swelling. Additionally, antibiotic ointment may be prescribed to help prevent infection and reduce inflammation. It is also important for patients to follow their cosmetic surgery instructions carefully in order to ensure the best possible results from their ear correction surgery.
Caring for Your Incisions and Dressing
It is essential to properly care for incisions and dressings following otoplasty surgery in order to minimize the risk of complications and ensure proper healing. Patients should get plenty of rest and follow their surgeon's instructions for cleaning, changing dressings, and applying antibiotic ointment. Otoplasty surgeons often recommend a chest or neck compression garment to reduce swelling, as well as an ice pack, to help reduce pain and prevent bruising. If any signs of infection, such as redness, swelling, or chest pain occur, patients should contact their plastic surgeon immediately.
Managing Pain and Discomfort
Pain and discomfort are normal during the initial stages of recovery. Your surgeon will prescribe pain medication to help manage any discomfort. Additionally, applying cold compresses to the surgical area can help alleviate swelling and reduce pain. However, always consult your surgeon before using any pain relief measures beyond what has been recommended.
Cleaning and Hygiene Tips
Maintaining proper cleanliness and hygiene is crucial during the recovery period. Keep the surgical area dry, avoiding excessive moisture or exposing it to dirty environments. When showering, protect the incision area with a waterproof dressing or cover it gently with a clean towel. Avoid using harsh soaps or products that may irritate the incisions.
Timeframe for Swelling and Bruising
Swelling and bruising are common side effects of otoplasty and will gradually subside over time. Typically, the initial swelling will peak within the first few days and begin to improve after one week. Bruising may also appear during this time and may take up to two weeks to fade. Following your surgeon's instructions on cold compresses and head elevation can aid in reducing swelling and bruising.
Returning to Daily Activities
Returning to your daily activities should be done gradually and in consultation with your surgeon. While you might feel eager to resume your regular routines, it's important to allow your body enough time to heal. Avoid activities that may strain your ears, such as contact sports, heavy lifting, or wearing hats that put pressure on the surgical area. Gradually ease back into your usual activities under the guidance of your surgeon.
Follow-up Appointments and Monitoring Progress
Regular follow-up appointments with your surgeon are crucial for monitoring your progress and ensuring optimal healing. Your surgeon will assess the surgical site, remove any sutures if necessary, and offer guidance on ongoing care. These appointments provide an opportunity to address any concerns or questions you may have, ensuring a smooth recovery process.
Otoplasty Healing Time: What to Expect
Otoplasty healing time can vary from person to person, but in general, it takes several weeks for most visible signs of surgery to fade. The incision lines will gradually become less noticeable and blend in with the natural contours of the ear. However, it's important to remember that the complete healing process can take several months, and final results may not be fully apparent for up to a year.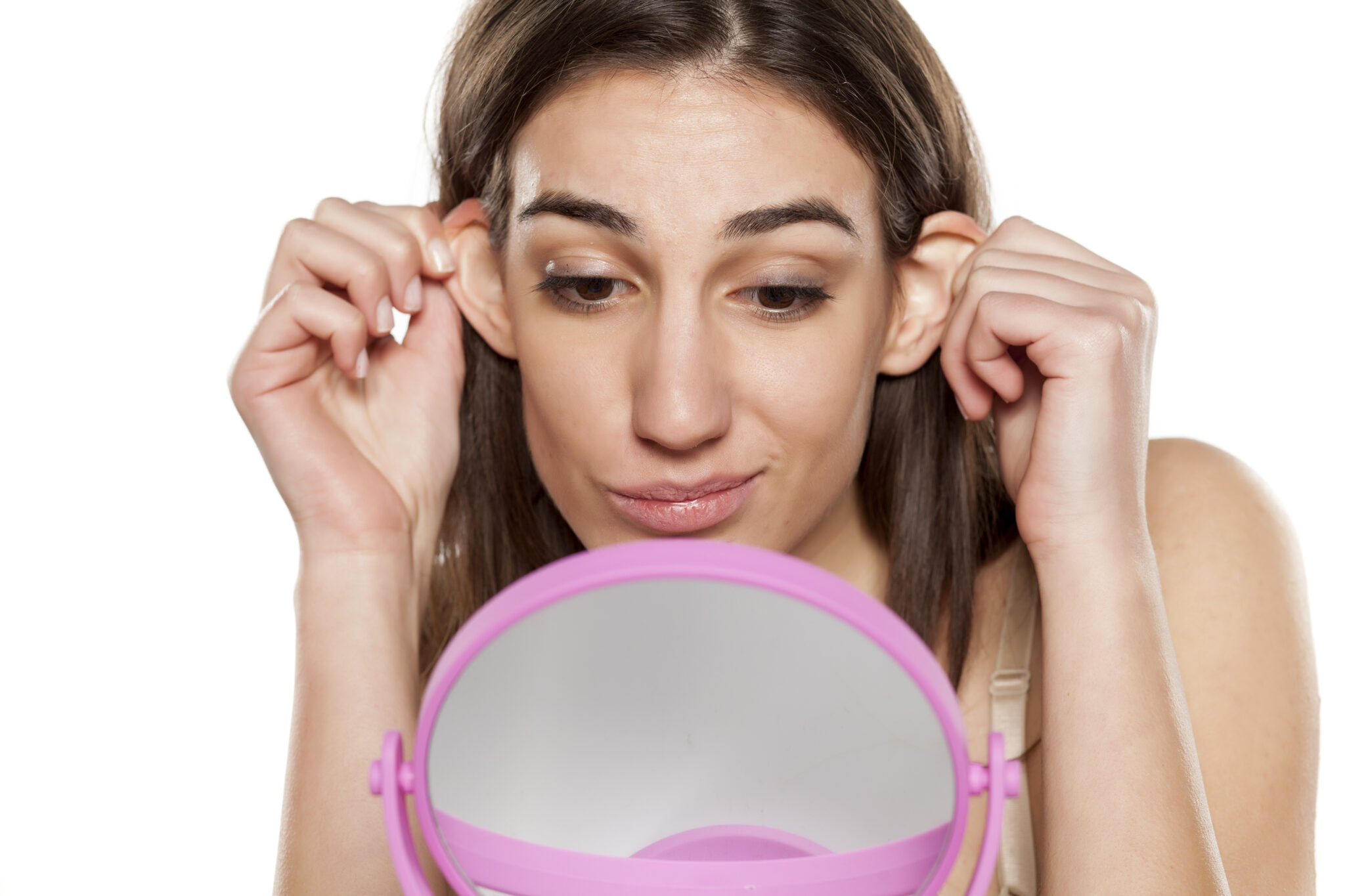 Potential Complications and When to Seek Medical Help
While otoplasty is generally safe, it's essential to be aware of potential complications and know when to contact your surgeon. Signs of infection, excessive bleeding, severe pain, or any unexpected changes in your recovery should prompt immediate medical attention. Your surgeon is the best person to assess your situation and provide appropriate guidance.
Dos and Don'ts During Otoplasty Recovery
To ensure a smooth and successful recovery, there are several dos and don'ts to keep in mind. DO follow your surgeon's aftercare instructions diligently, take prescribed medications as directed, and maintain good hygiene. DON'T expose your incisions to excessive moisture or direct sunlight, engage in strenuous activities, or ignore any unusual symptoms.
Emotional Support: Dealing with Expectations and Anxiety
Otoplasty recovery not only involves physical healing but also emotional adjustment. It's common to have expectations and anxieties throughout the recovery process. Remember to communicate openly with your surgeon and seek emotional support from loved ones or support groups. Understanding that recovery takes time and embracing the journey will help maintain a positive mindset.
Benefits of Wearing a Headband During Recovery
Wearing a headband during the recovery period can offer numerous benefits. It helps in providing support to the ears, minimizing movement, and reducing the risk of accidental injuries. Additionally, it can serve as a visual cue to others that you are currently in the recovery phase, prompting them to be mindful and considerate of your healing process.
Maintaining Long-term Results
To maintain the long-term results of your otoplasty, it's important to follow your surgeon's recommendations. Protecting your ears from trauma or injury, avoiding prolonged exposure to loud noises, and practicing good ear hygiene are all essential. Regular check-ups with your surgeon can ensure any potential issues are addressed promptly, preserving the successful outcome of your surgery.
Lifestyle Adjustments and Newfound Confidence
Otoplasty often brings about positive changes, not just in appearance but also in self-confidence. The newfound confidence can lead to various lifestyle adjustments, such as trying new hairstyles, participating in activities you may have avoided before, and embracing your unique features. Remember, otoplasty is a step towards enhancing your overall well-being and embracing your individuality.
Otoplasty recovery time should not be underestimated. By understanding the various aspects of managing recovery effectively, individuals can optimize their healing process and achieve the desired results. From understanding the initial stages of recovery to maintaining long-term results, this comprehensive guide provides invaluable insights into otoplasty aftercare. Remember, patience is key, and by following the guidance of your surgeon, you can embark on a successful journey toward a more confident you.
Otoplasty Recovery FAQs